The Pearl of the South – Shoni Bay north of Marsa Alam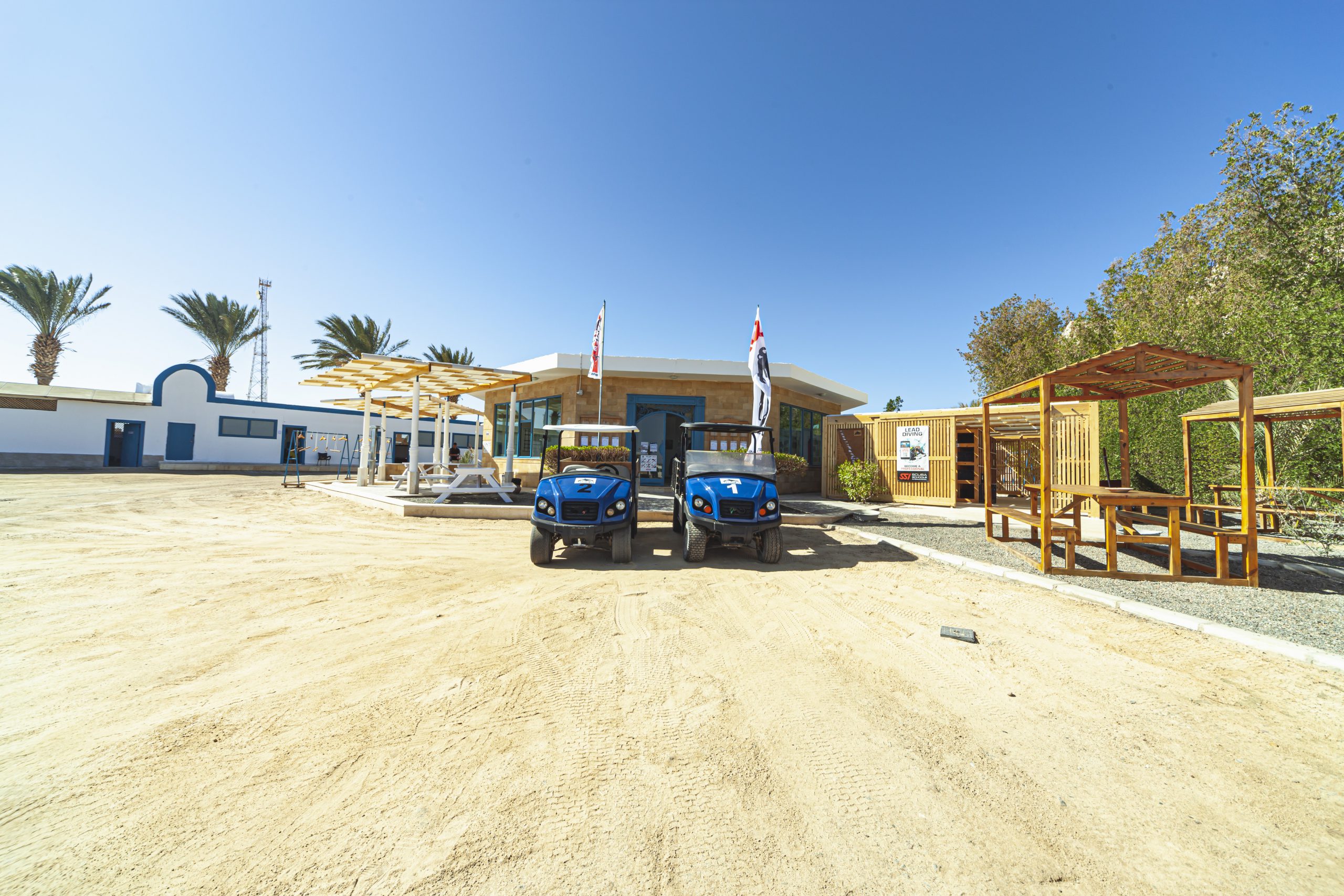 An El Dorado for snorkelers, divers and those looking for relaxation- Shoni Bay
The Shoni Bay Resort with a total of 214 rooms, 3 heated pools, 1 km sandy beach with direct access to the sea offers everything for a relaxing holiday.
Divers, snorkelers, sun worshipers and those seeking peace and quietness will get their money's worth. Divers and snorkelers can expect a fantastic house reef with direct access from the beach and through the sheltered bay, 365 days of underwater experiences without restrictions. A speed boat is waiting on the beach for trips to Elphinstone and the reefs off Abu Dabbab and for drift dives north and south of Shoni Bay (also house reef Tulip). The program also includes full-day tours from either Port Ghalib or Marsa Alam to the offshore reefs, house reef diving with our ORCA Dive Club Concorde Moreen Beach and shore dives at the well-known dive spots along the coast.
Snorkeling at the house reef Shoni Bay, Abu Dabbab Bay, Dolphin House and other attractive places for a snorkeling experience. The ORCA Dive Club Shoni Bay is looking forward to welcoming you from March 1st, 2022.
Guests who have booked the Royal and Magic Tulip can of course continue to dive with us, transfer to Shoni Bay free of charge.
Until arrival on May 31, 2022 we still have our opening special:
10 house reef dives for 199.00 EUR (cannot be combined with other discounts)
Bookings and information via : info@orca-diveclubs.com or
www.orca-diveclubs.com/shoni-bay   "price & booking"
Package bookings including flights via
ORCA Explorer