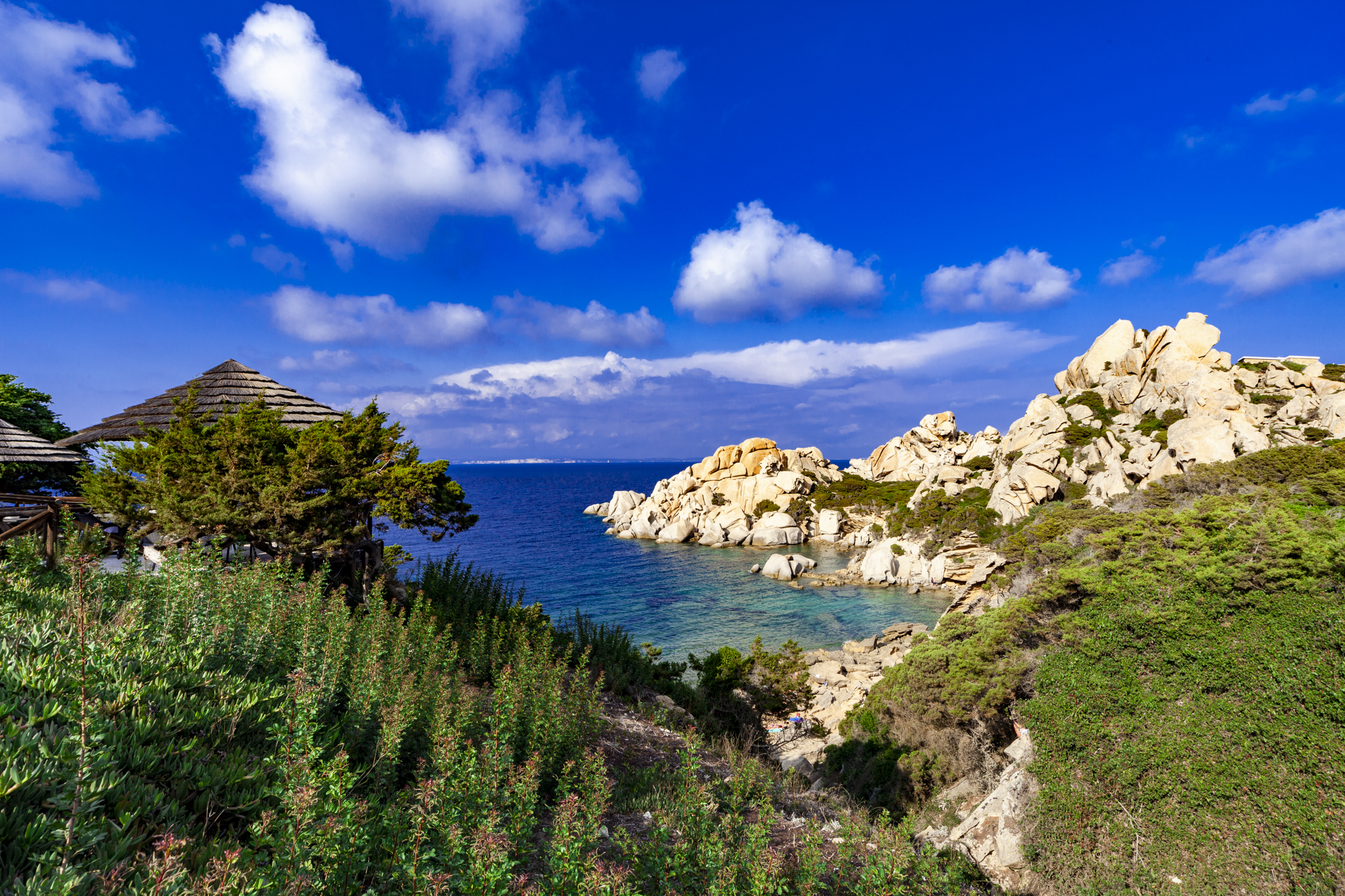 La cittadina di Santa Teresa Gallura si trova nel nord della Sardegna. Da qui partono i traghetti per la Corsica e le barche subacquee, con le quali si possono esplorare le acque della Sardegna settentrionale. La sede dell'ORCA Dive Club si trova direttamente nel porto. La nave e il gommone sono a soli 20 metri.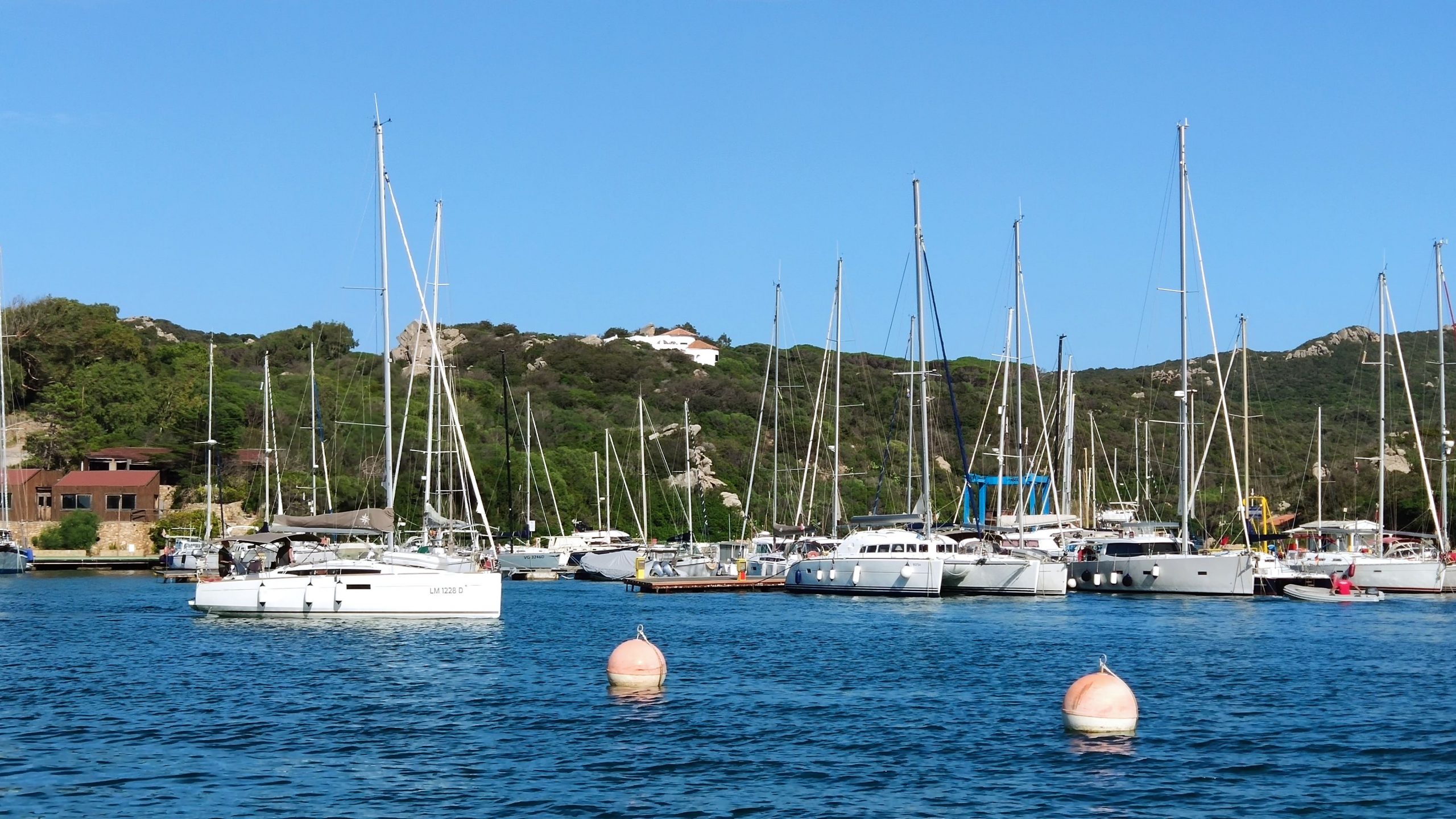 ORCA Dive Club
Il centro immersioni è dotato di bombole in acciaio da 12 e 15 litri, equipaggiamento completo sufficiente e un potente compressore che può essere riempito anche con la miscela Nitrox. Purtroppo l'ossigeno in Sardegna è molto costoso, per cui, contrariamente alla nostra filosofia, il Nitrox non può essere offerto gratuitamente.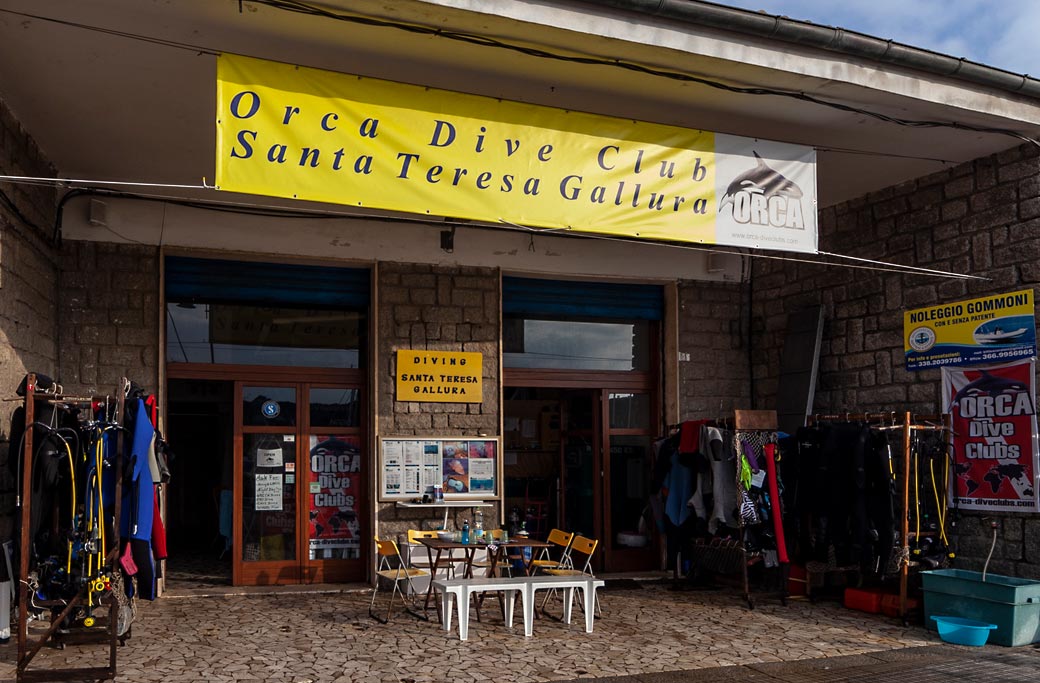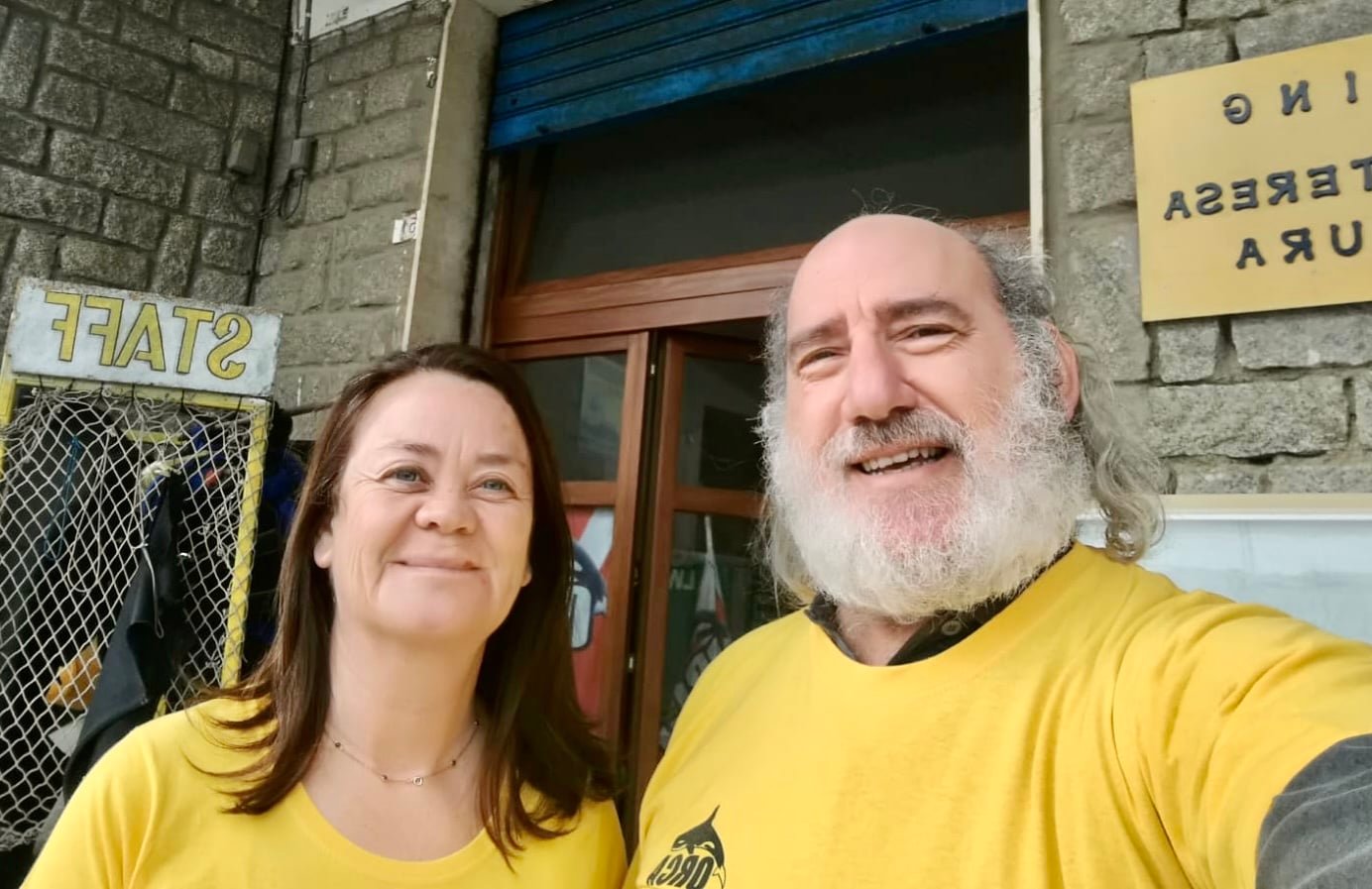 Siti d'immersione e imbarcazioni per immersioni
In Sardegna ci si immerge in gran parte dalla barca. Per i siti di immersione vicini, ovvero raggiungibili in pochi minuti, è disponibile un gommone, mentre quelli più distanti sono raggiungibili con uscite giornaliere in barca. Lo Zodiac può ospitare otto subacquei, la barca grande 20. In totale Santa Teresa Gallura offre circa 20 siti di immersione, due di essi con relitti che possono essere visitati.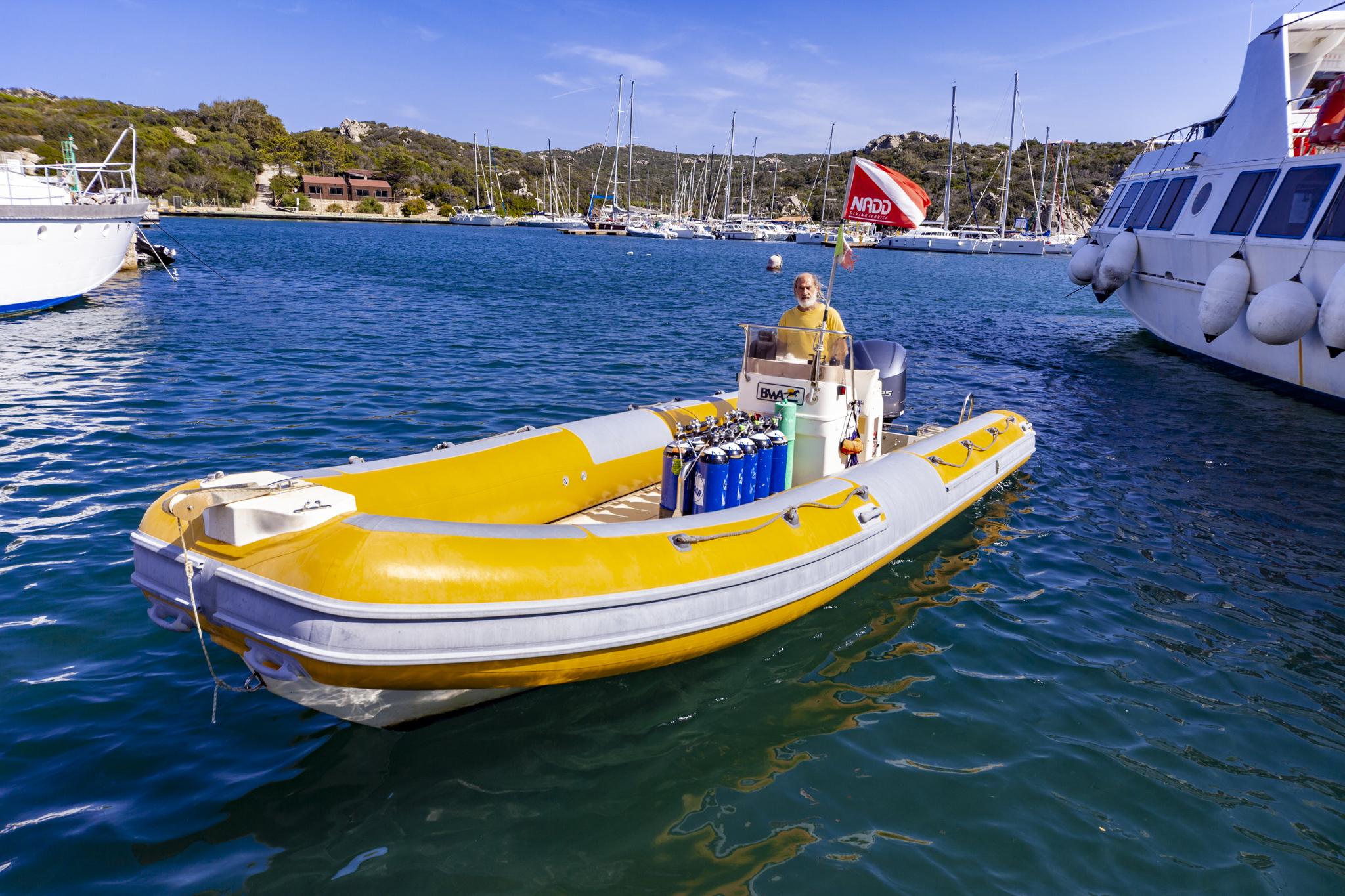 Bookings with ORCA Dive Clubs
Diving programs, dive packages, diving courses, rental equipment and snorkeling you can book with great pre-booking discount directly and online.
Booking offices
For a personal consultation and booking you can contact one of the below booking agent/tour operator/travel agency
ORCA Explorer Reisen
Innaustr. 11
83026 Rosenheim
Telefon: +49 8031 1885-0
Fax: +49 8031 1885-7222
URL:www.orca.de
E-Mail:info@orca.de
Tauchschule Dresden
Leipziger Str. 28
D-01127 Dresden
Tel. 0049 (0) 351 4162304
Fax 0049 (0) 351 4162332
URL:www.tauchschule-dresden.de
E-Mail:info@tauchschule-dresden.de
Schauinsland
Schauinsland-Reisen GmbH
Stresemannstr. 80
47051 Duisburg
Tel: 0049 (0) 203 / 99 40 5 – 0
URL:www.schauinsland-reisen.de
E-Mail:slr@schauinsland-reisen.de
sun+fun Sportreisen GmbH
Franz-Joseph-Str 43
80801 München
Tel: +49 89 20 80 76 162
Fax: +49 89 34 66 44
URL: www.sunandfun.com/tauchen
E-Mail: tauchen@sunandfun.com
light and blue GmbH
Pichlmayrstr.17a
83024 Rosenheim
Tel: 0049 (0) 8031 31992
Fax: 0049 (0) 8031 31991
URL:www.lightandblue.de
E-Mail:info@lightandblue.de
Travel Team GmbH & Co. KG & Action Sport Tauchreisen
Hersbrucker Str. 23
91244 Reichenschwand, Germany
Tel. +49 9151 726960
Fax +49 9151 7269633
URL: www.action-sport.de
URL: www.action-sport-tauchreisen.de
E-Mail: info@action-sport.de