Freediving and Relaqua with Nik Linder in 2024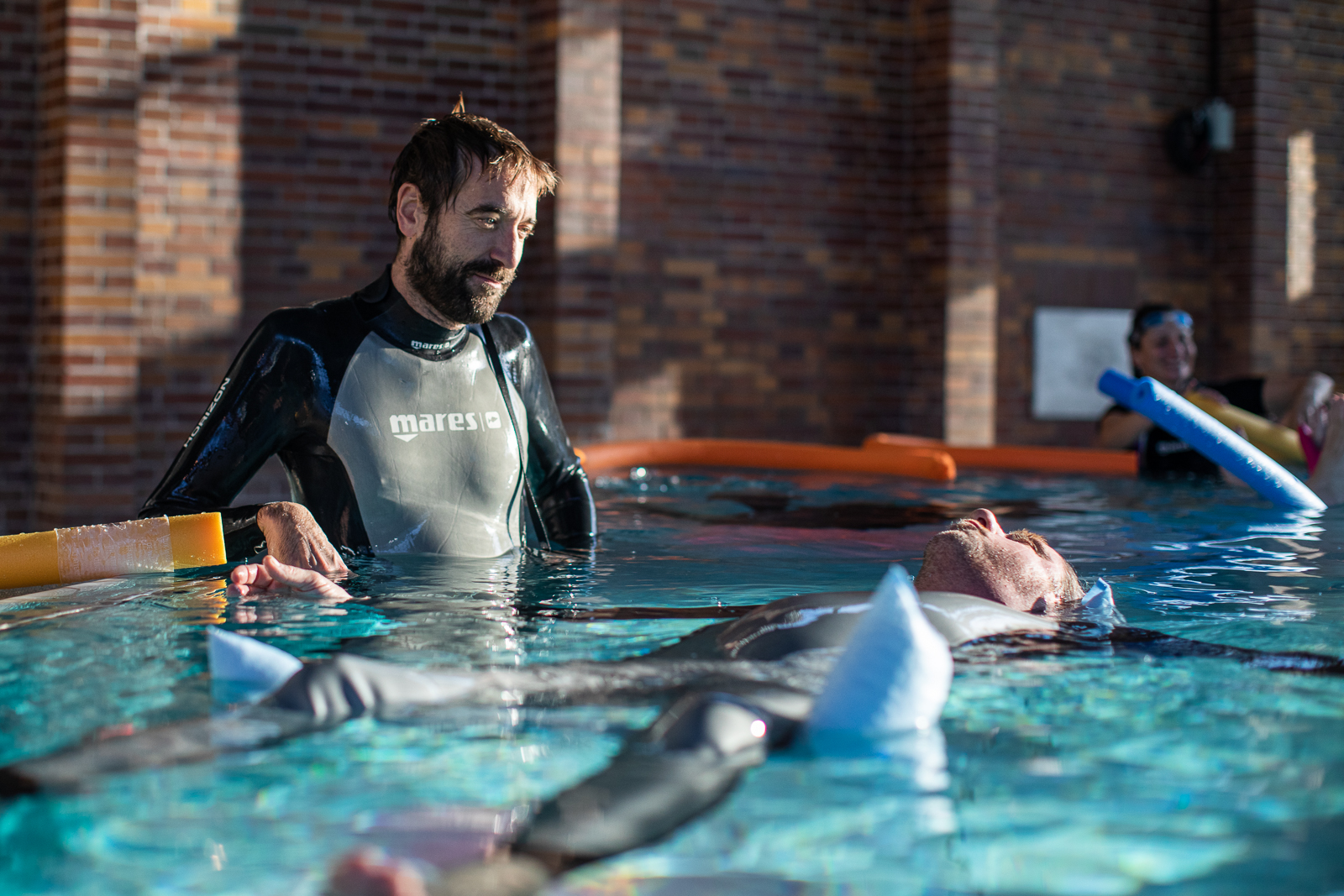 The Relaqua week at ORCA Dive Club Soma Bay with Nik Linder from 11.04.-18.04.2024:
With Relaqua you will enjoy the sea in the most relaxed way. Techniques that have their origin in apnea diving and breathing yoga/pranayama are not used to dive further or deeper, but to enjoy a relaxed breath hold.
In this week you will learn breathing and relaxation techniques, as well as the basics of apnea diving under the guidance of multiple world record holder, author and Relaqua inventor Nik Linder. Those who wish can take their Relaqua instructor course during this week. The workshop will be held in English and German.
Price 390,00 EUR per person (price for Relaqua instructor on request)
Further information and bookings either directly via office@nikolaylinder.de or info@orca-diveclubs.com.
The Freediving Week at ORCA Dive Club Soma Bay with Nik Linder from 28.11.-05.12.2024:
The art of freediving, how can I improve my performance?
How do I increase my safety aspects?
What is the attraction of freediving?
How can I use freediving for my everyday life?
But the fun factor is in the center of Nik Linder's attention, this is confirmed constantly by the participants of his courses and events.
Nik's event offers the following program points:
-Meditation
-Yoga
-breathing techniques
-time, distance and deep diving
-pressure equalization workshops
-Depth diving on the buoy and 3D Freediving
-Boat diving
-Fun
Price 390,00 EUR per person
Further information and bookings either directly via office@nikolaylinder.de or info@orca-diveclubs.com