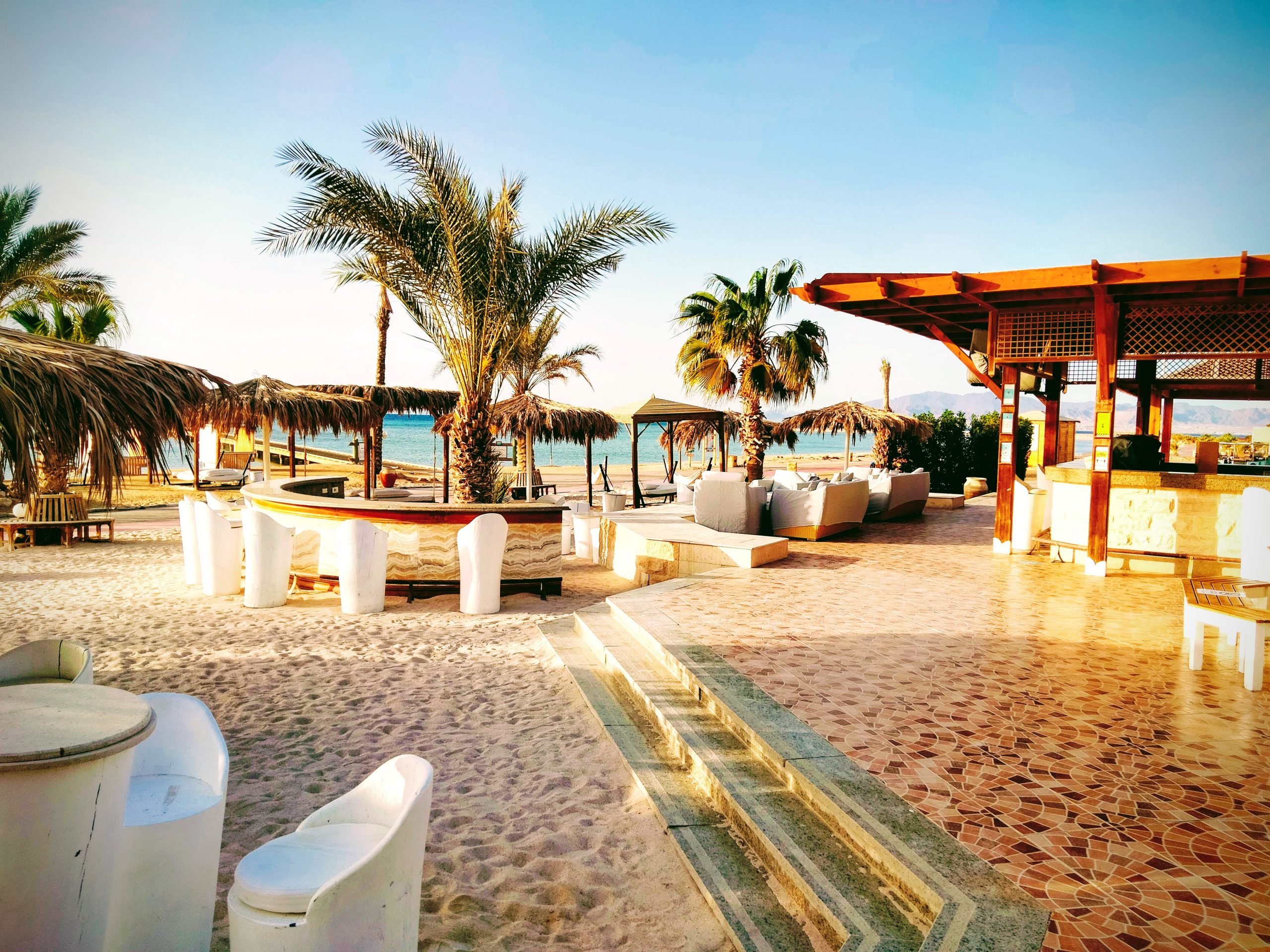 Soma Bay is a beautiful large bay just outside of Safaga. About 45 minutes from Hurghada Airport, you will find long sandy beaches and one of the most beautiful house reefs in the Red Sea.  There are five top quality hotels, which are The Breakers, Kempinski, Sheraton, Cascades and Robinson Club on the Ras Abu Soma peninsula. Soma Bay is known for its challenging 18 hole golf course, excellent kite surfing area, its first class Spa-Hotels and of course for its great reef. The reef of Ras Abu Soma is so spectacular safari ships will stop occasionally.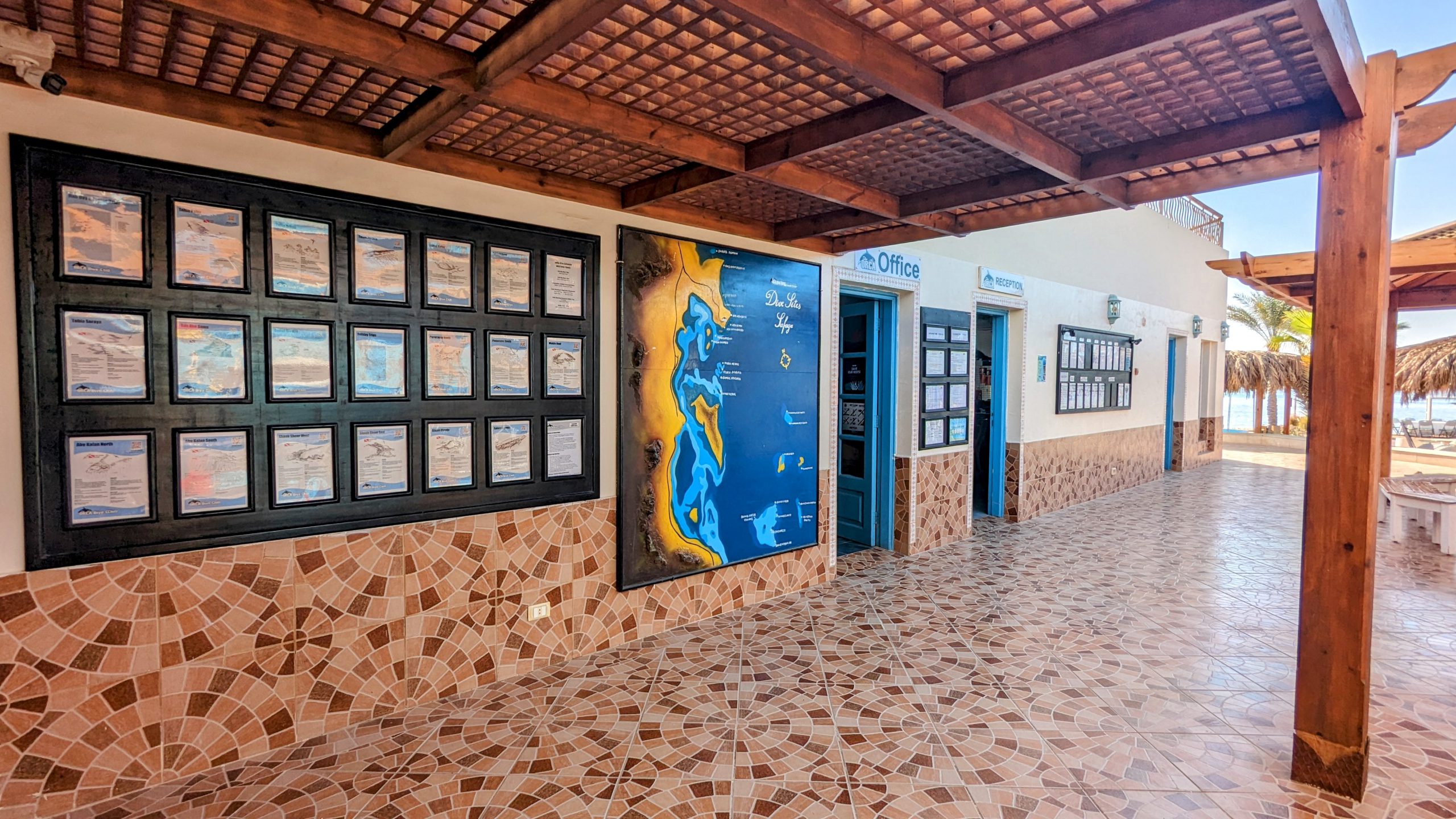 The diving centre
The Orca Dive Club Soma Bay is located at the 4-star hotel The Breakers Lodge. A modern Lifestyle hotel especially made for passionate divers and kite surfer.
From the diving center, over the 420 meter long Jetty you will be able to directly enjoy the drop-off reef at Ras Abu Soma.
The divers have access to aluminum tanks with a capacity of 8/10/12/15 liters, rental equipment in different sizes incl. children, Freediving equipment (Mares Test center), Freediving Academy, different Rebreather Units, Rebreather Academy and Rebreather Support.
On side we have our own compressor including Nitrox system just for house reef dives and also more compressors and a Nitrox membrane system at the Soma Bay marina.
Diving and specialty courses in ORCA Soma Bay are carried out by SSI and PADI instructors.
The dive center includes a generous Open-Air Area, an office for your check-in (open daily from 08.00-18.00), classrooms, divers bar with a stunning view over the beach and jetty, several dry rooms and a Shop for the important diving utensils and Souvenirs.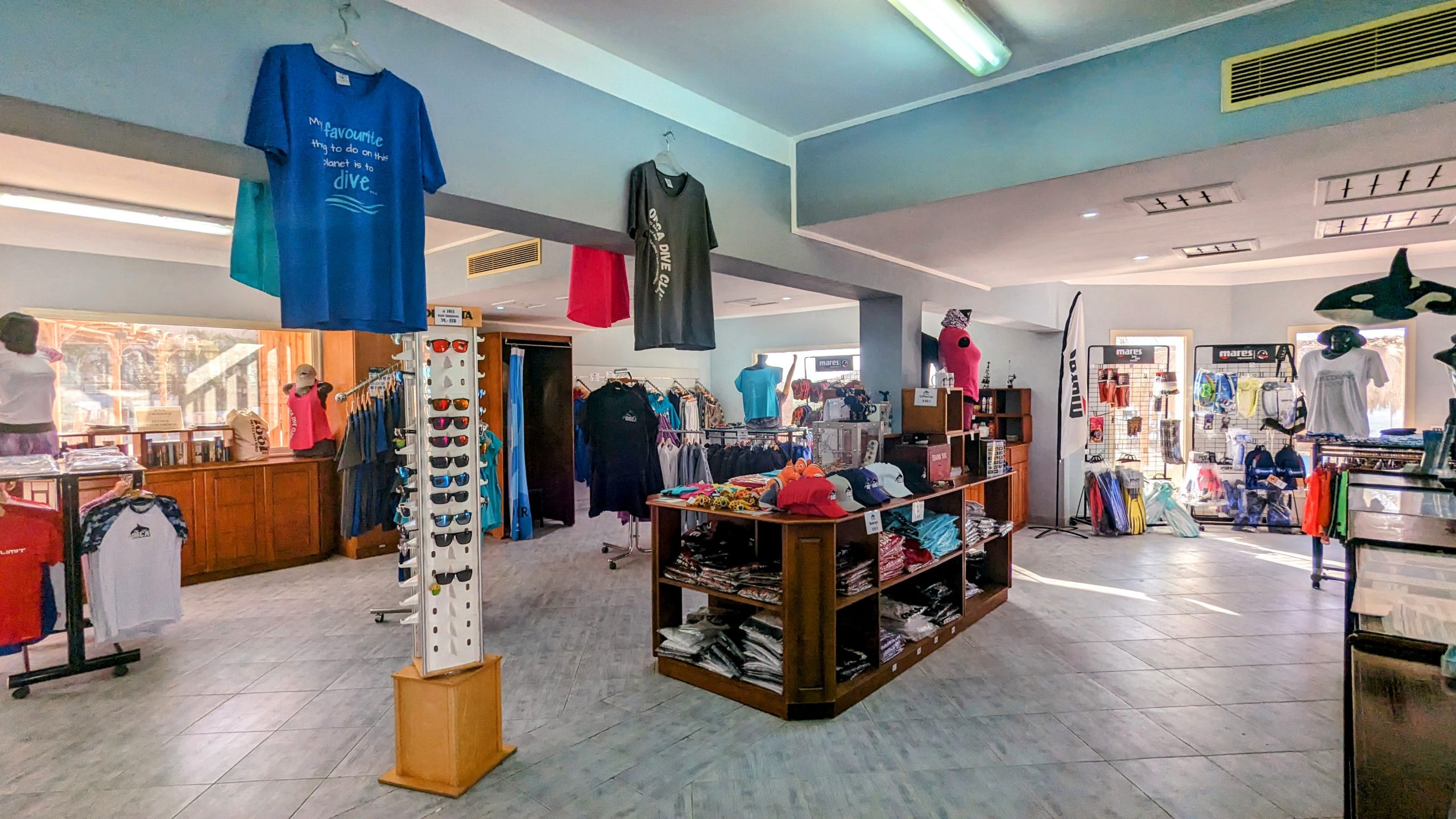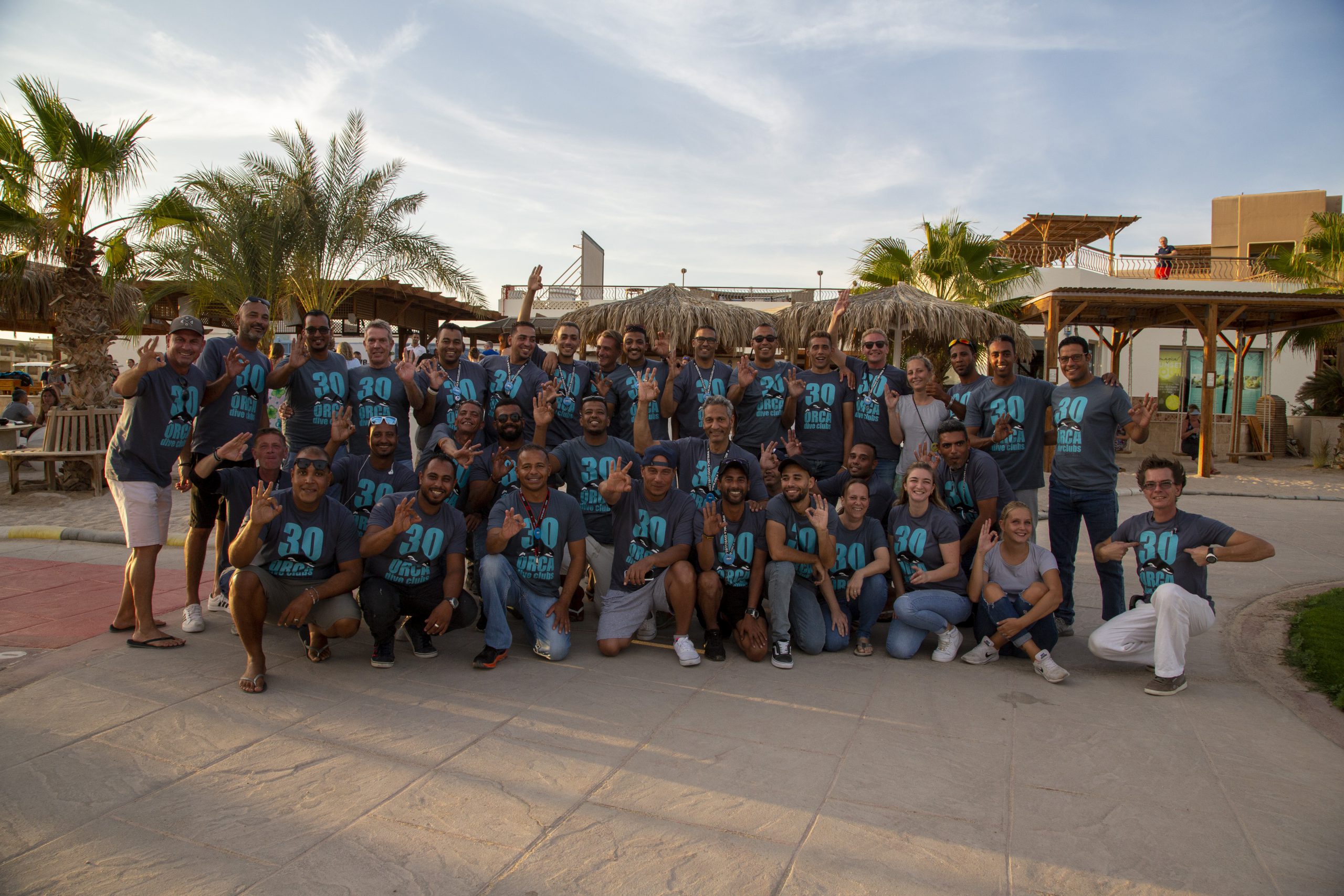 House reef, diving boats and diving destinations
The house reef promises spectacular dives. Non Limit diving from 06.00-21.00 is possible. You and your equipment will be driven with our eco friendly electro cars to the end of the 420 meter long jetty, so you are energized for your dive in our beautiful house reef.
5 Minutes drive away you find the marina where full day and half day boats and speedboats for closer dive sites like Tobia reefs or Drift Dive along the House reef, are waiting to take you to other reefs around Safaga.
The highlights around Safaga include trips to the Panorama reef, Abu Kafan or a dive at the wreck of "Salem Express". The divers have access to 20 different dive sites overall.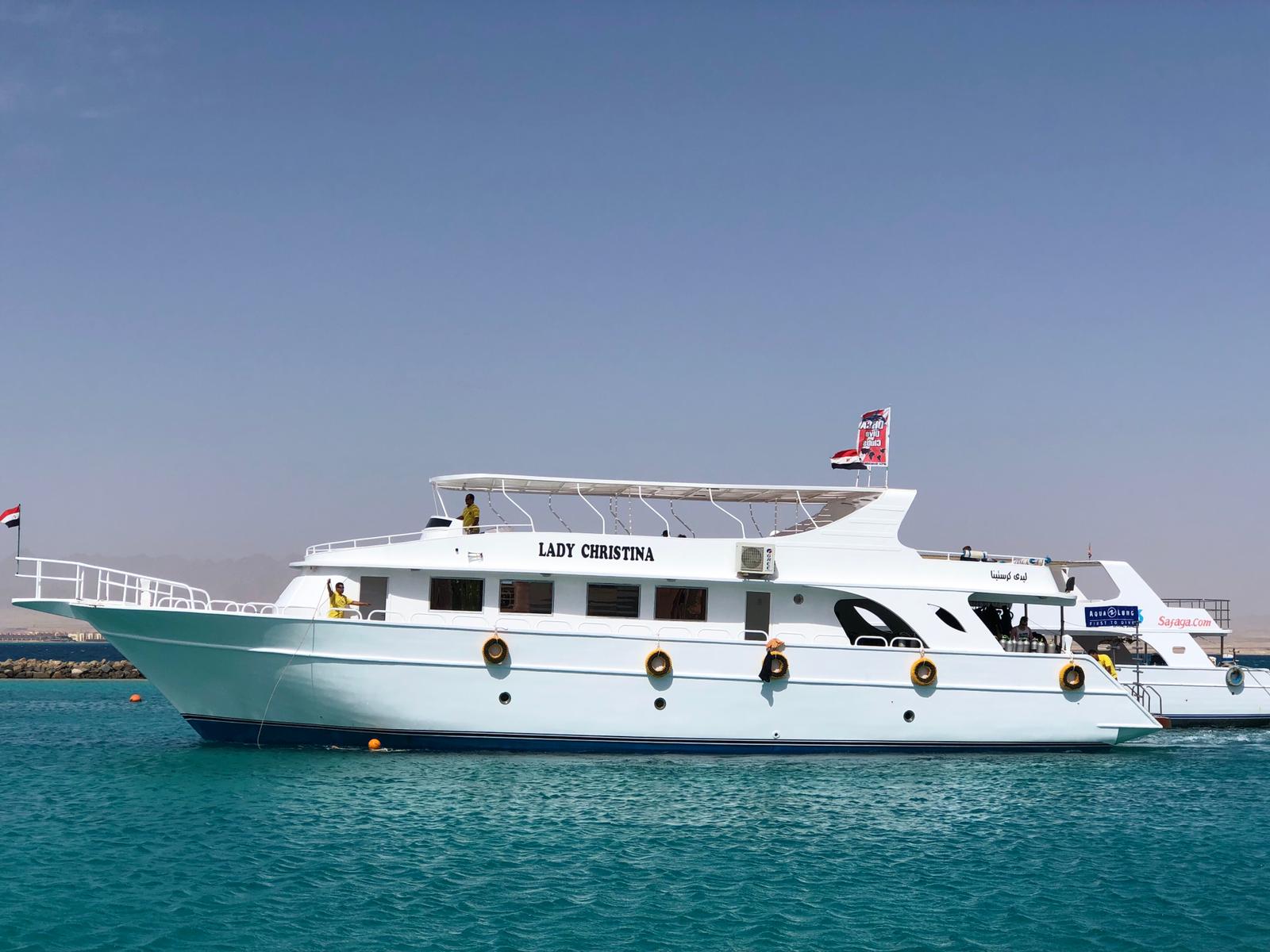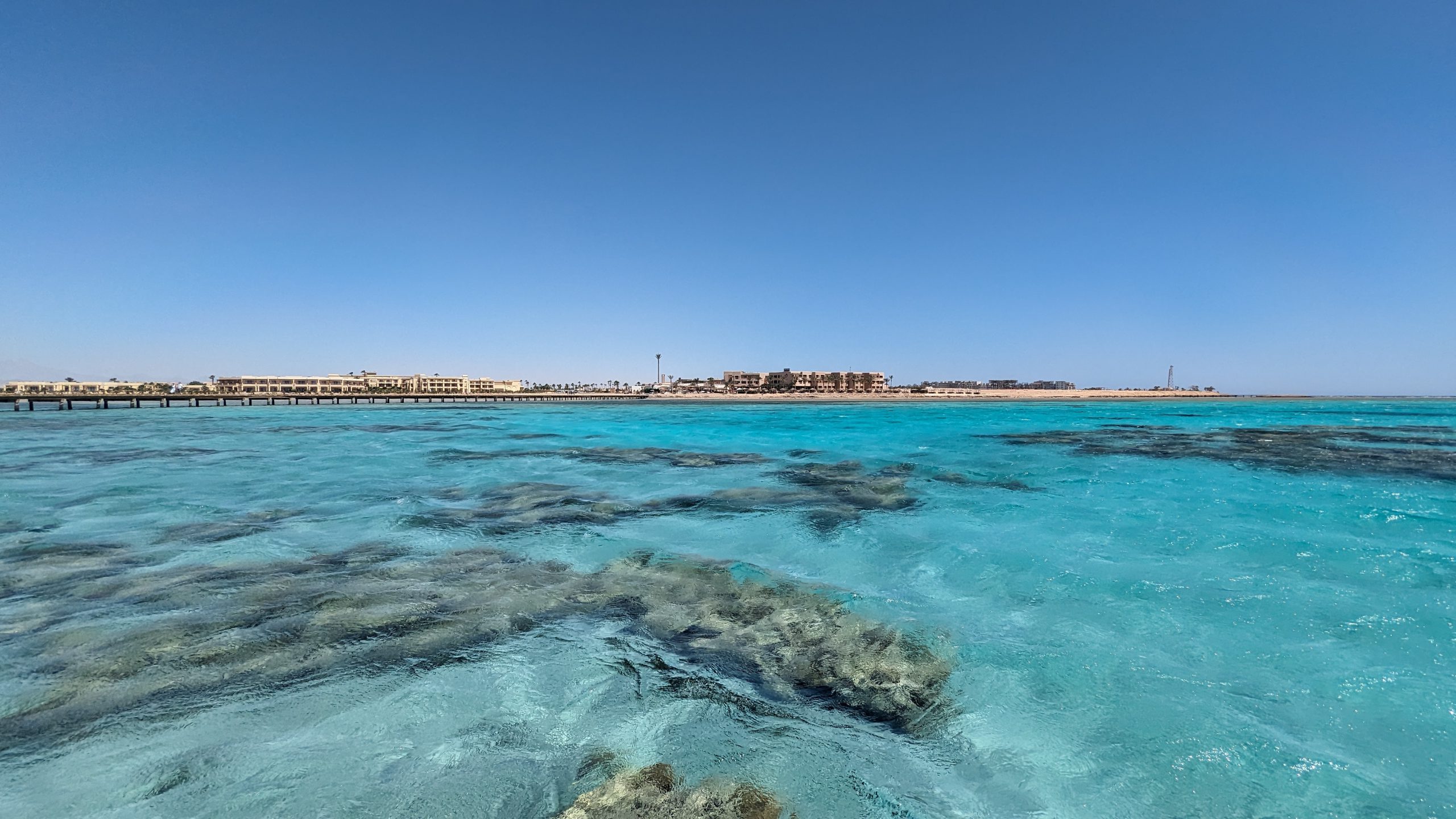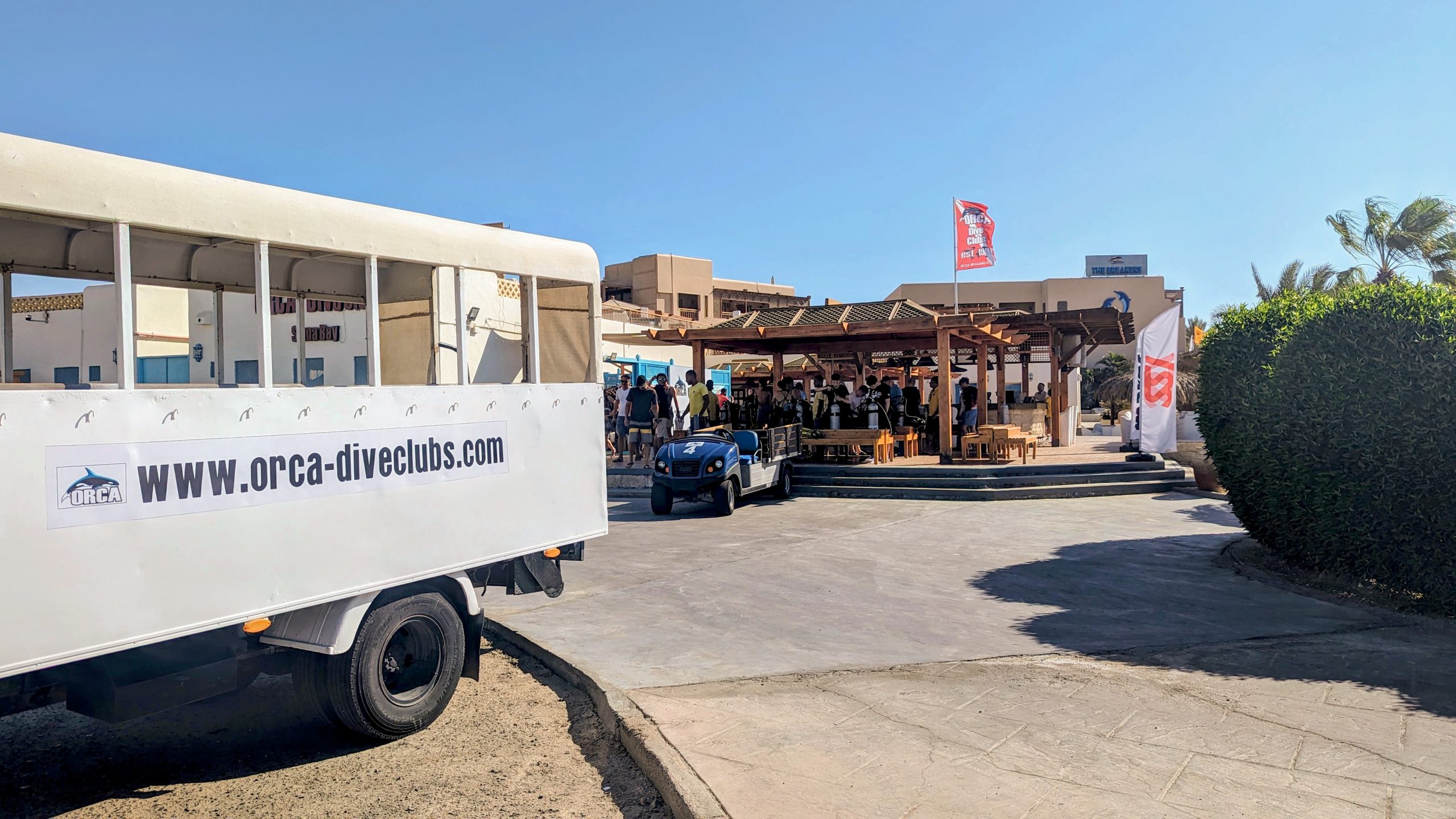 360° Panorama
Enjoy the 360 ° tour through our ORCA Dive Club and dive into the Red Sea. If you have a VR glasses and want to have a full view, please click here: 360° Panorama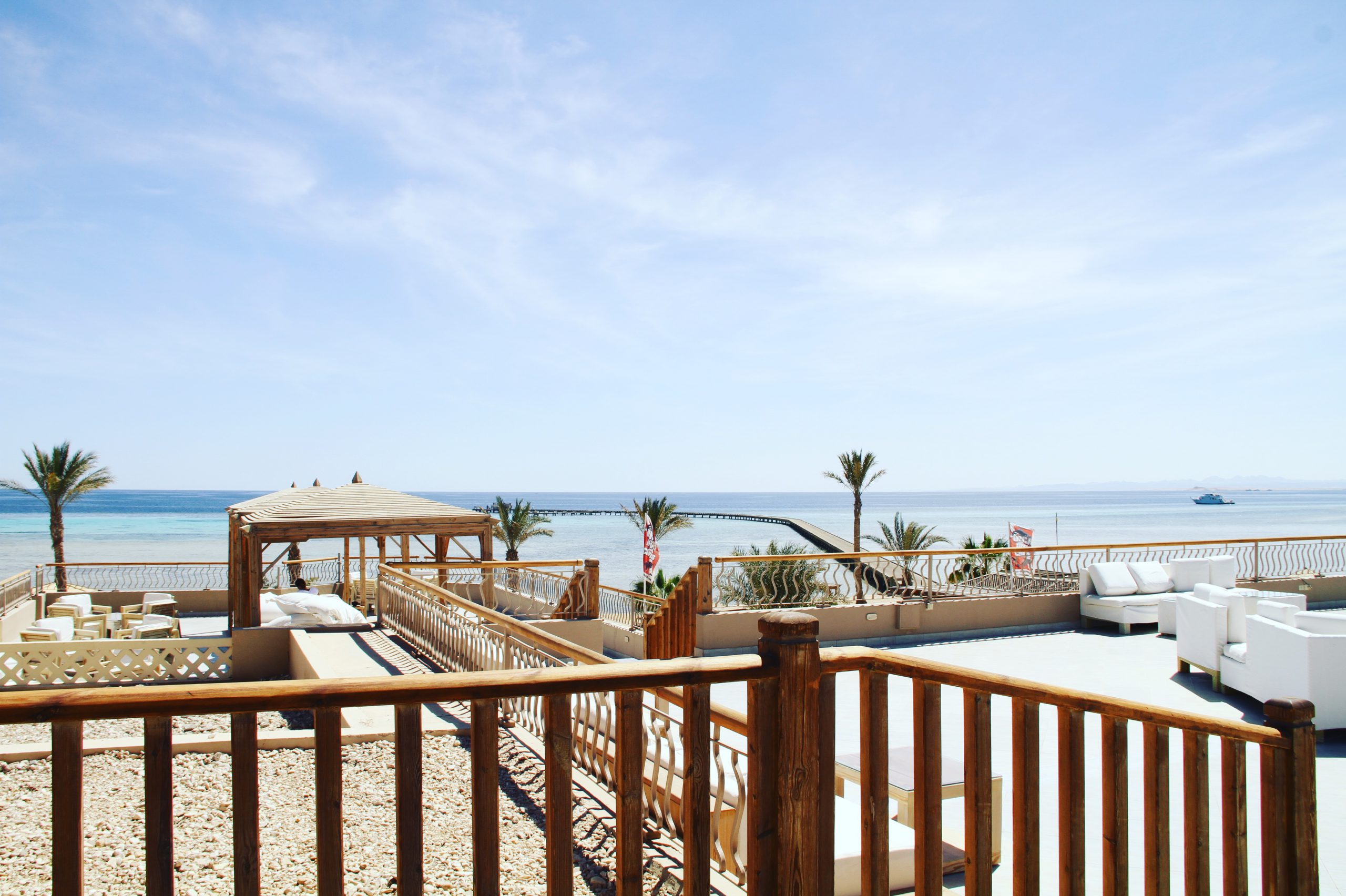 The "The Breakers" Diving and Surfing Lodge is a hotel that would take into account the specific needs of boaters. Located amidst the exclusive holiday destination of Soma Bay, with the most beautiful sandy beaches of the Red Sea, and ideally right at the beautiful house reef Soma Bay with our ORCA Dive Club which can be reached in just 1 minute walk. The Soma Bay is just 45 km away from Hurghada International Airport.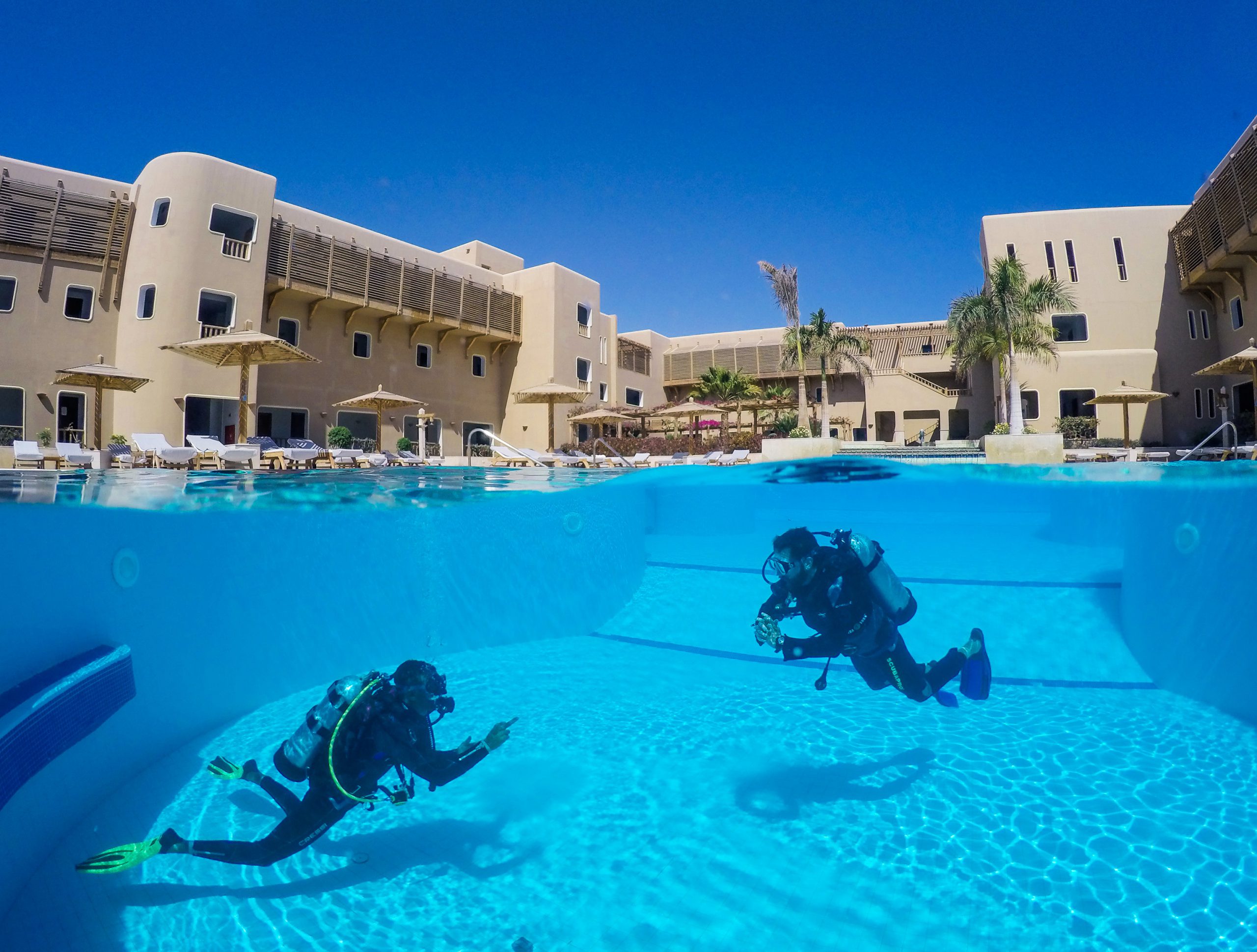 Description
The hotel is situated in an exclusive holiday destination of Soma Bay
with one of the most beautiful sandy beaches of the Red Sea and in front of the amazing house reef. Our Diving Center is just one minute by walk away from the hotel.
The Breakers accommodation surrounds a scenic swimming pool and relaxation area for lounging in the sunshine. Sun beds with comfortable mattresses, sun shades and sun towels are all included. A fully equipped and air-conditioned Techno GYM allows you to work out whilst enjoying the sea view. A Finnish Sauna, also with panoramic sea views, is the highlight of the rooftop area.
Half board as a buffet is included.
For entertainment it provides the Roofgarden-Bar and the Reefbar, for hours of relaxation and cozy evenings with a lounge character.
Soma Bay is just 45 km away from Hurghada International Airport.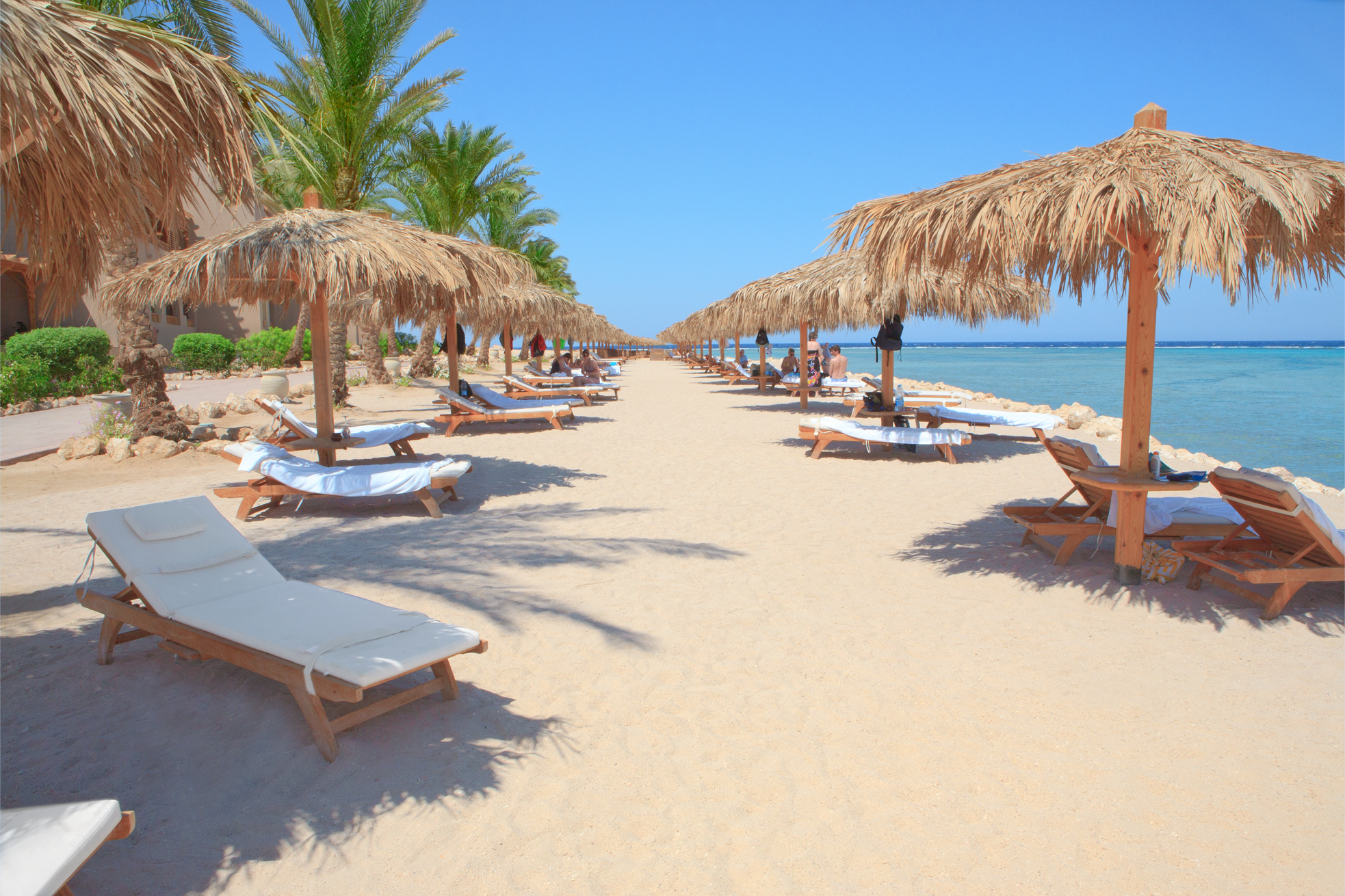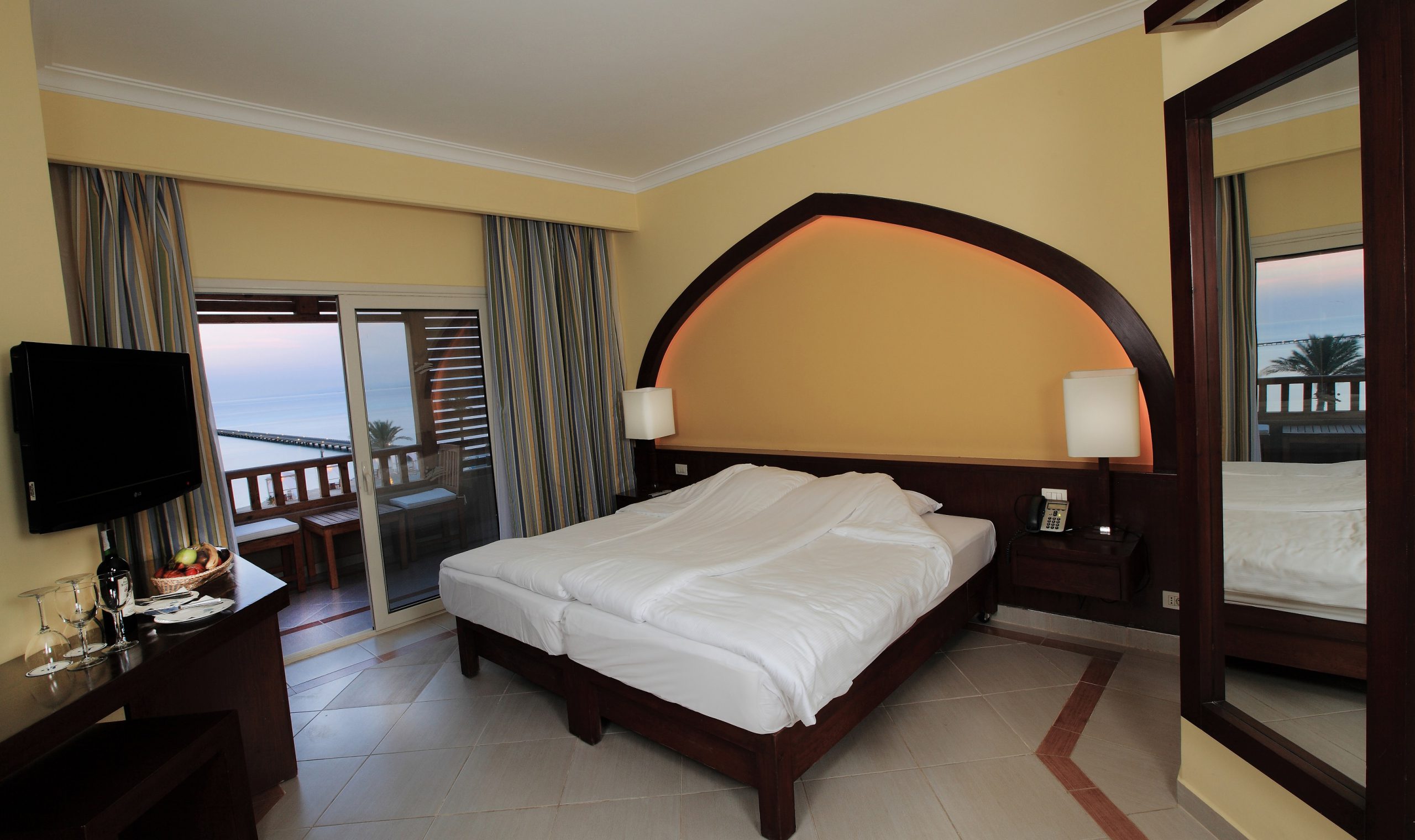 Rooms
The Breakers offers 173 rooms. All rooms are fully air-conditioned for your comfort and include a private balcony, satellite TV, safe box, mini-bar and internet access free of charge. Each room has its own well-appointed bathroom with shower and hairdryer.
Most of the guest rooms have superb views of the house reef, its lagoon, the panoramic jetty and the open sea.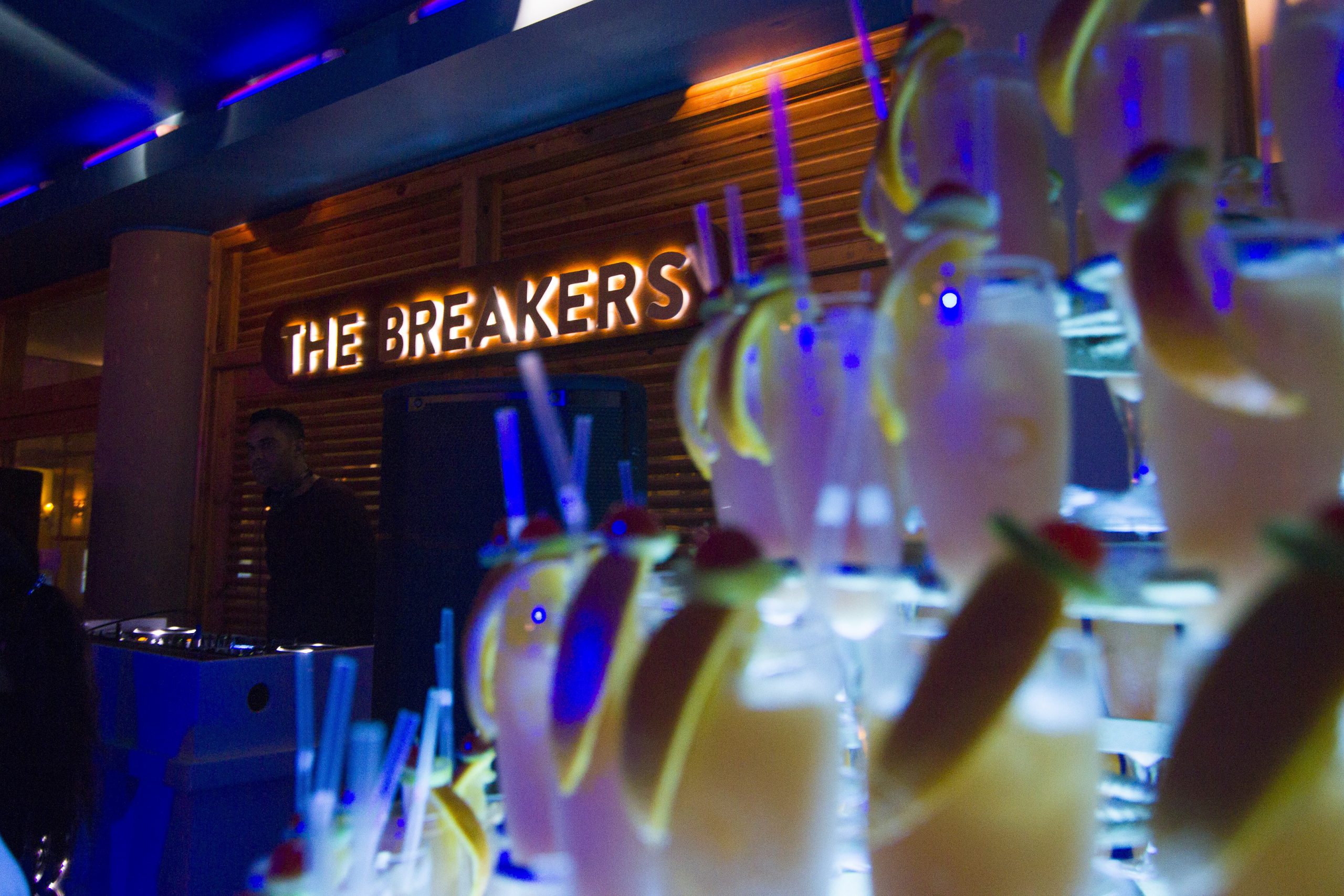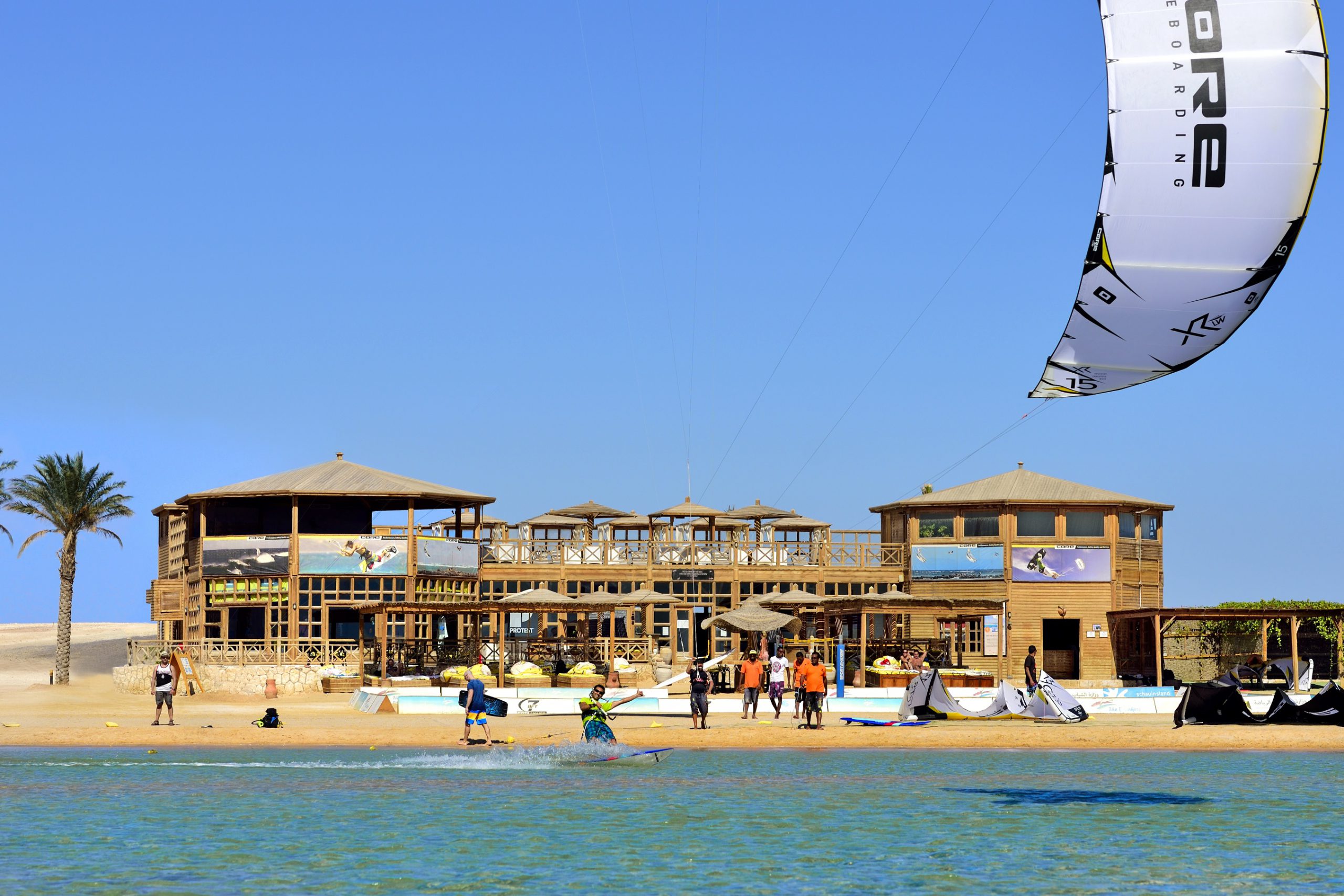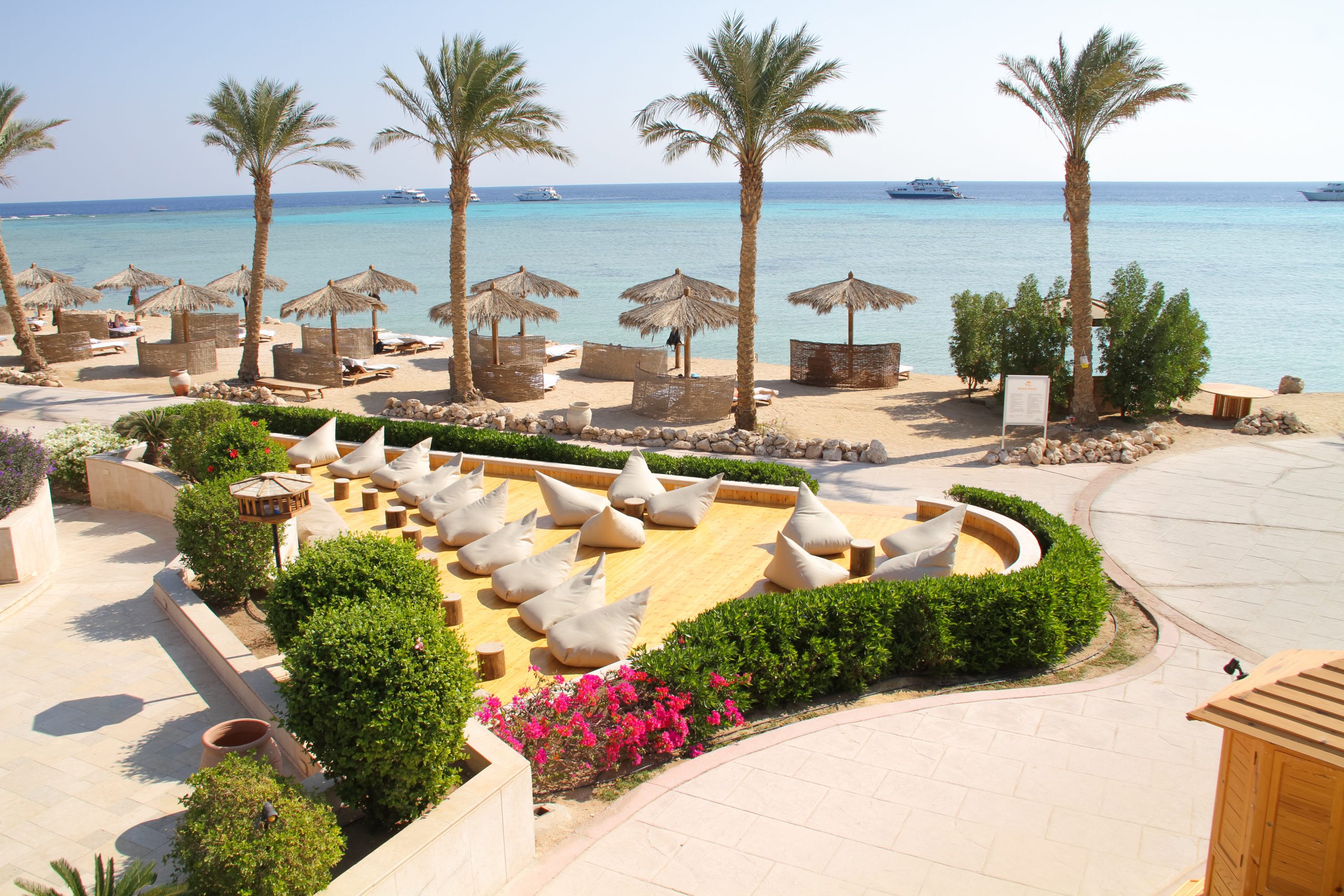 Booking & Offers
You have questions regarding your booking for dive packages and courses? Questions about our offers and ORCA Dive Clubs? Our service telephone is available from Monday – Friday from 11:00 to 19:00. Our office in Rosenheim can be reached at the following number: 08031 381 979
THE BREAKERS DIVING & SURFING LODGE
THE CASCADES GOLF RESORT, SPA AND THALASSO

Bookings with ORCA Dive Clubs
You have questions regarding your booking for dive packages and courses? Questions about our offers and ORCA Dive Clubs? Our service telephone is available from Monday – Friday from 11:00 to 18:00. Our office in Rosenheim can be reached at the following number: 08031 381 979
Booking offices
For a personal consultation and booking you can contact one of the below booking agent/tour operator/travel agency
ORCA Explorer Reisen
Innaustr. 11
83026 Rosenheim
Telefon: +49 8031 1885-0
Fax: +49 8031 1885-7222
URL:www.orca.de
E-Mail:info@orca.de
Tauchschule Dresden
Leipziger Str. 28
D-01127 Dresden
Tel. 0049 (0) 351 4162304
Fax 0049 (0) 351 4162332
URL:www.tauchschule-dresden.de
E-Mail:info@tauchschule-dresden.de
Schauinsland
Schauinsland-Reisen GmbH
Stresemannstr. 80
47051 Duisburg
Tel: 0049 (0) 203 / 99 40 5 – 0
URL:www.schauinsland-reisen.de
E-Mail:slr@schauinsland-reisen.de
Reisecenter Federsee
Schussenrieder Str. 54
88422 Bad Buchau
Tel: 0049 7582 9320790
Fax: 0049 7582 93207990
URL:www.rcf-tauchreisen.de
E-Mail: info@rcf-tauchreisen.de
Tauchreisen Weltweit und Meer
Waterloostr. 63
81746 München
Tel. +49 (0)89 260 6624
Fax. +49 (0)89 76701714
E-Mail:info@tauchreisen-weltweit.de
URL:www.tauchreisen-weltweit.de
sun+fun Sportreisen GmbH
Franz-Joseph-Str 43
80801 München
Tel: +49 89 20 80 76 162
Fax: +49 89 34 66 44
URL: www.sunandfun.com/tauchen
E-Mail: tauchen@sunandfun.com
light and blue GmbH
Pichlmayrstr.17a
83024 Rosenheim
Tel: 0049 (0) 8031 31992
Fax: 0049 (0) 8031 31991
URL:www.lightandblue.de
E-Mail:info@lightandblue.de
Travel Team GmbH & Co. KG & Action Sport Tauchreisen
Hersbrucker Str. 23
91244 Reichenschwand, Germany
Tel. +49 9151 726960
Fax +49 9151 7269633
URL: www.action-sport.de
URL: www.action-sport-tauchreisen.de
E-Mail: info@action-sport.de
Beluga Reisen
Sternstr, 19
37083 Göttingen
Tel: 0551/63451340
Fax: 0551/63451345
URL:www.belugareisen.de
E-Mail:info@belugareisen.de
SAMreisen
Friedrich-Rech-Strasse 268
56566 Neuwied
Tel: 0049 2631 9559-0
Fax: 0049 2631 9559-15
URL:www.samreisen.de
E-Mail: dialog@samreisen.de
sun+fun Sportreisen
Tel: 041-2020060
URL:www.sunandfun.de
E-Mail: anfrage@tauchreisen.de
About Diving AG
Zihlstrasse 80
CH-2560 Nidau
Tel. 0041 (0) 32 3253666
Fax 0041 (0) 32 3253669
URL:www.about-diving.com
E-Mail: info@about-diving.ch
Seleger SportsTravel
Hasenbühltr.25
8910 Affoltern a.A.
URL:www.seleger.ch
E-Mail: info@seleger.ch
sun+fun Sportreisen
Tel: 01-3151140
URL:www.sunandfun.de
E-Mail: anfrage@tauchreisen.de
Tropical Seas
Röntgenstrasse 5/1
AT 9500 Villach
Tel:0043 4242 230555
Fax: 0043 4242 23066
URL:www.tropical-seas.at
E-Mail: office@tropical-seas.at
Diving World
Bovendorpsstraat 7a
NL – 7038 CH Zeddam
Tel. 0031-314-653180
Fax 0031-314-653181
URL:www.divingworld.nl
E-Mail: info@divingworld.nl
SeaSee Travel BV
Herenstraat 29
3621 AP Breukelen
Tel: 0346 266 080
Fax: 0346 257 196
URL:www.seaseetravel.nl
E-Mail: info@seaseetravel.nl
Diving Travel Network
Kungsgatan 8B
972 34 Lulea
Tel: 0046 920228589
URL:www.divingtravel.se
E-Mail: info@divingtravel.se
Trails – Wild Water
Steenweg Op Vilvoorde 359
1745 Opwijk
Tel: 0032(0)474471349
URL:www.wildwater.be
E-Mail: info@wildwater.be