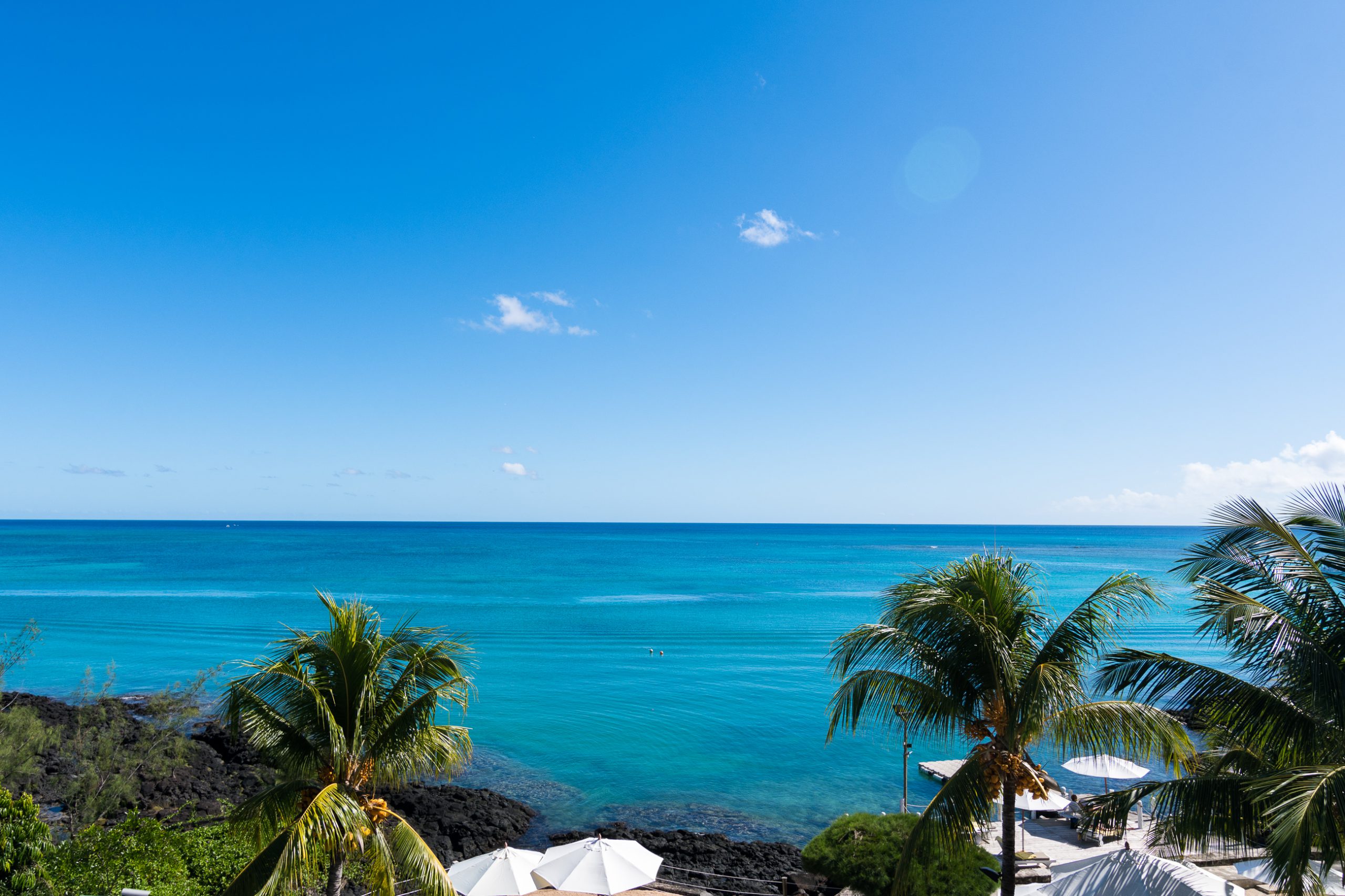 The small town of Pereybere is located in the northwest of the island, directly on the coastal road between Grand Baie and Cap Malheureux. Small shops, bars, restaurants and a supermarket offer everything you want to find outside of your hotel or apartment. A wonderful fine sandy beach in the middle of the village offers a unique holiday feeling. On the weekends, Mauritian families come together for barbeque and partying. If you want to watch the hustle and bustle from a little distance, you can sit down on the simple benches under shady trees or have a coffee in Cafe Pereybere. This restaurant is located right on the beach and offers simple dishes. At the beginning of the village of Pereybere is the Hibiscus Beach Resort, Spa and diving center. In 2007 the ORCA Dive Club Mauritius opened its first dive center in Mauritius in this hotel, in 2012 the move to the Merville Beach Resort in Grand Baie and from October 1st, 2019 we will be back at the Hibiscus Hotel. The hotel's 50 rooms are embedded in a tropical garden with mature trees. Our ORCA Dive Club is located on the beach, in close proximity to the floating jetty where our dive boat is located.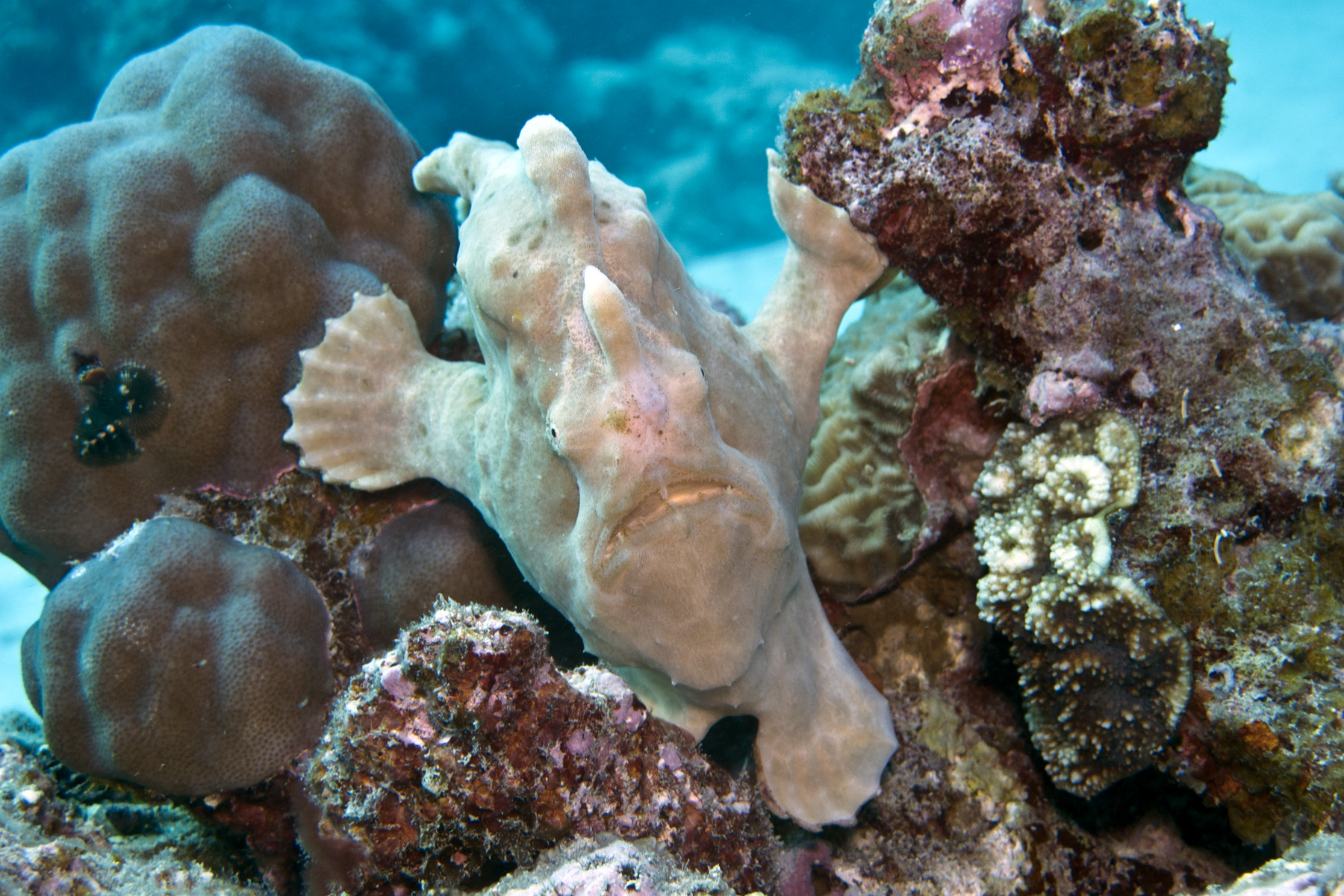 ORCA Dive Club
The ORCA Dive Club in Mauritius is well equipped. Ten complete equipment sets are available. Dives are done with steel tanks, which come in the sizes 8, 10, 12 and 15 litres. They all have DIN connectors. Adapters for INT connection are available. A powerful Bauer compressor provides the necessary compressed air. In addition, Nitrox is also offered.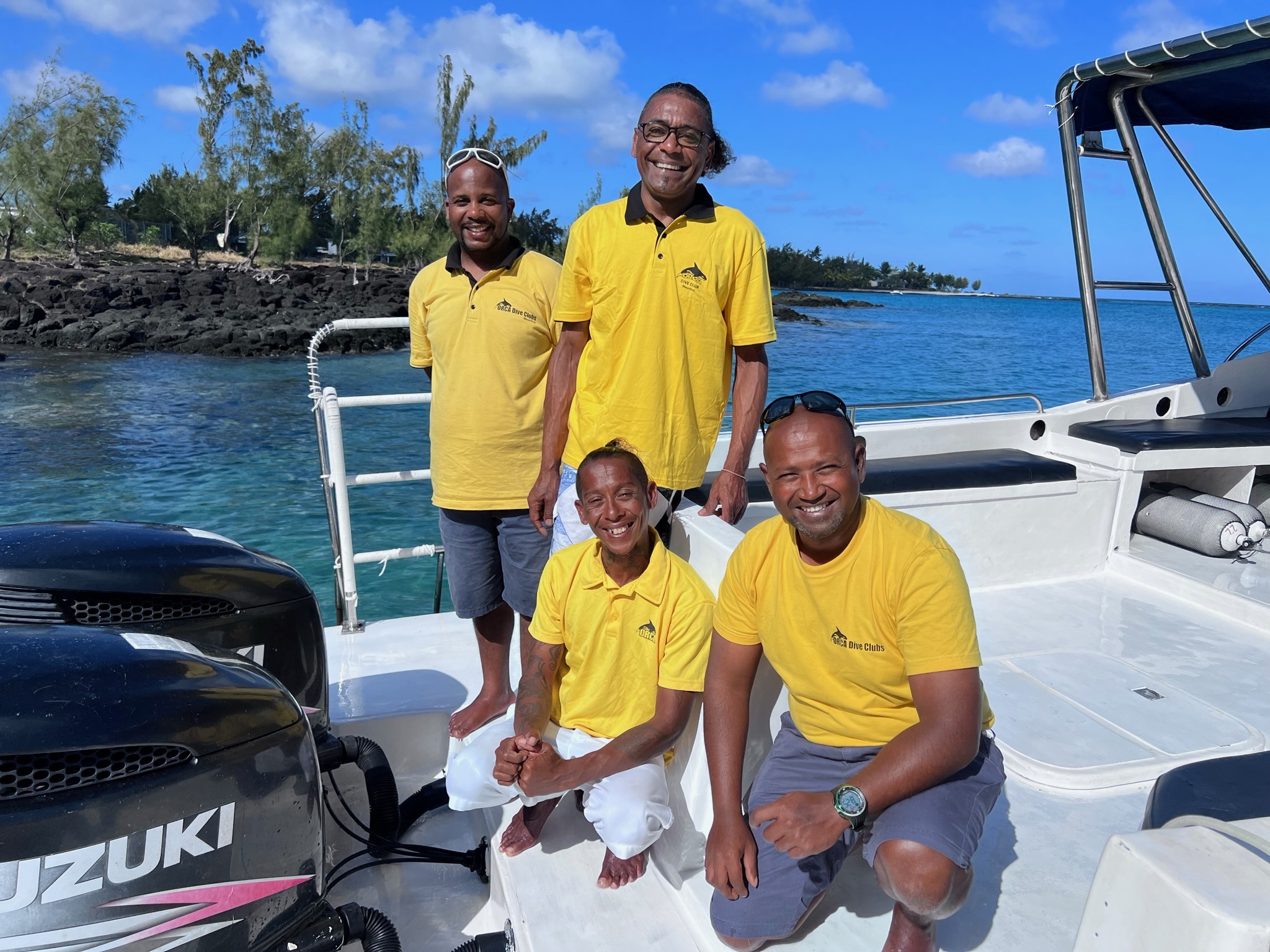 Dive sites and diving boats
In Mauritius, dives are done from a boat. The diving centre has a private boat that can accommodate 16 divers and runs twice a day to the best dive sites on Mauritius. A total of 27 dive destinations are on the programme. The variety is great, ranging from wreck to coral gardens to steep walls.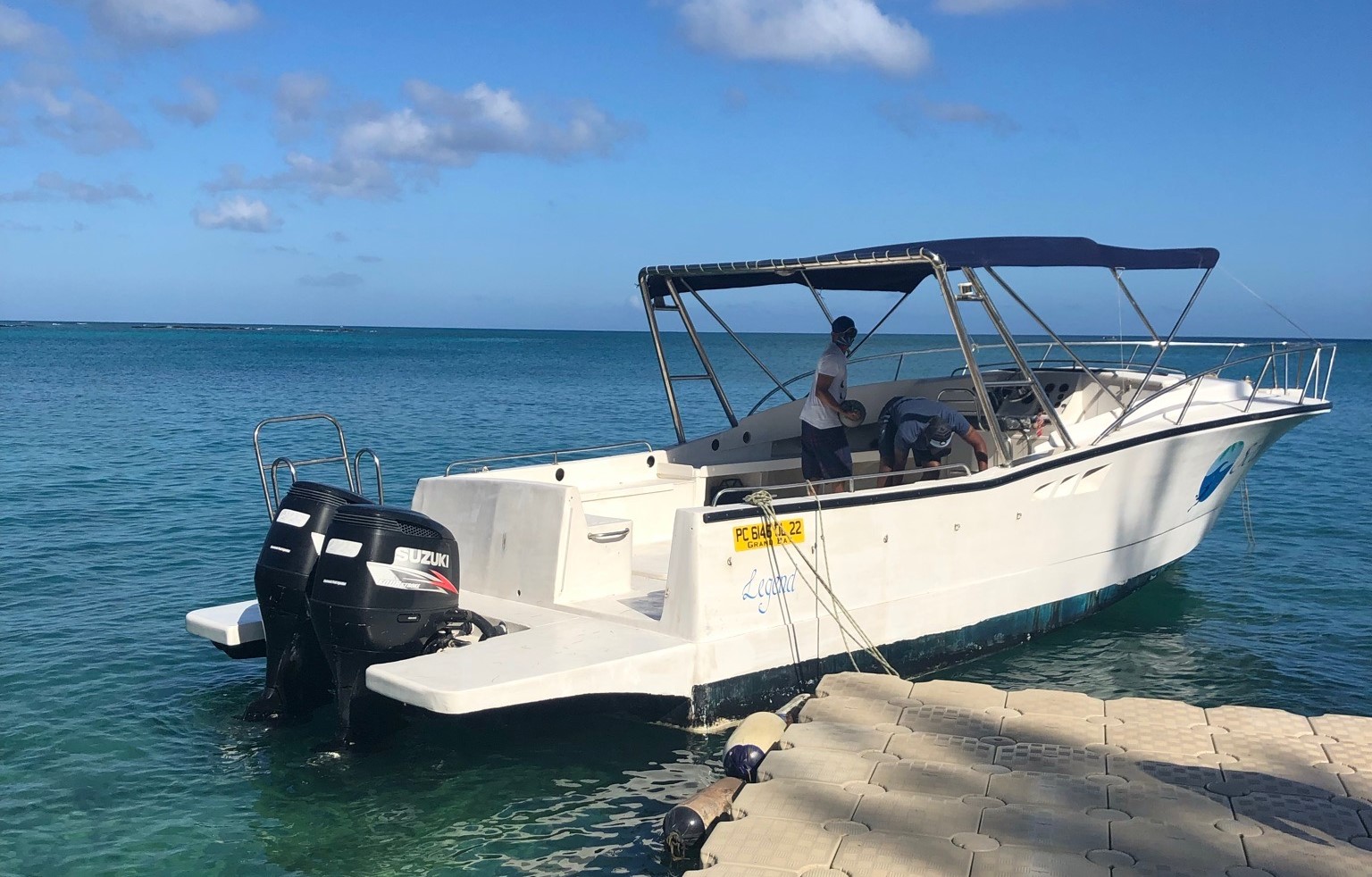 HIBISCUS BEACH RESORT & SPA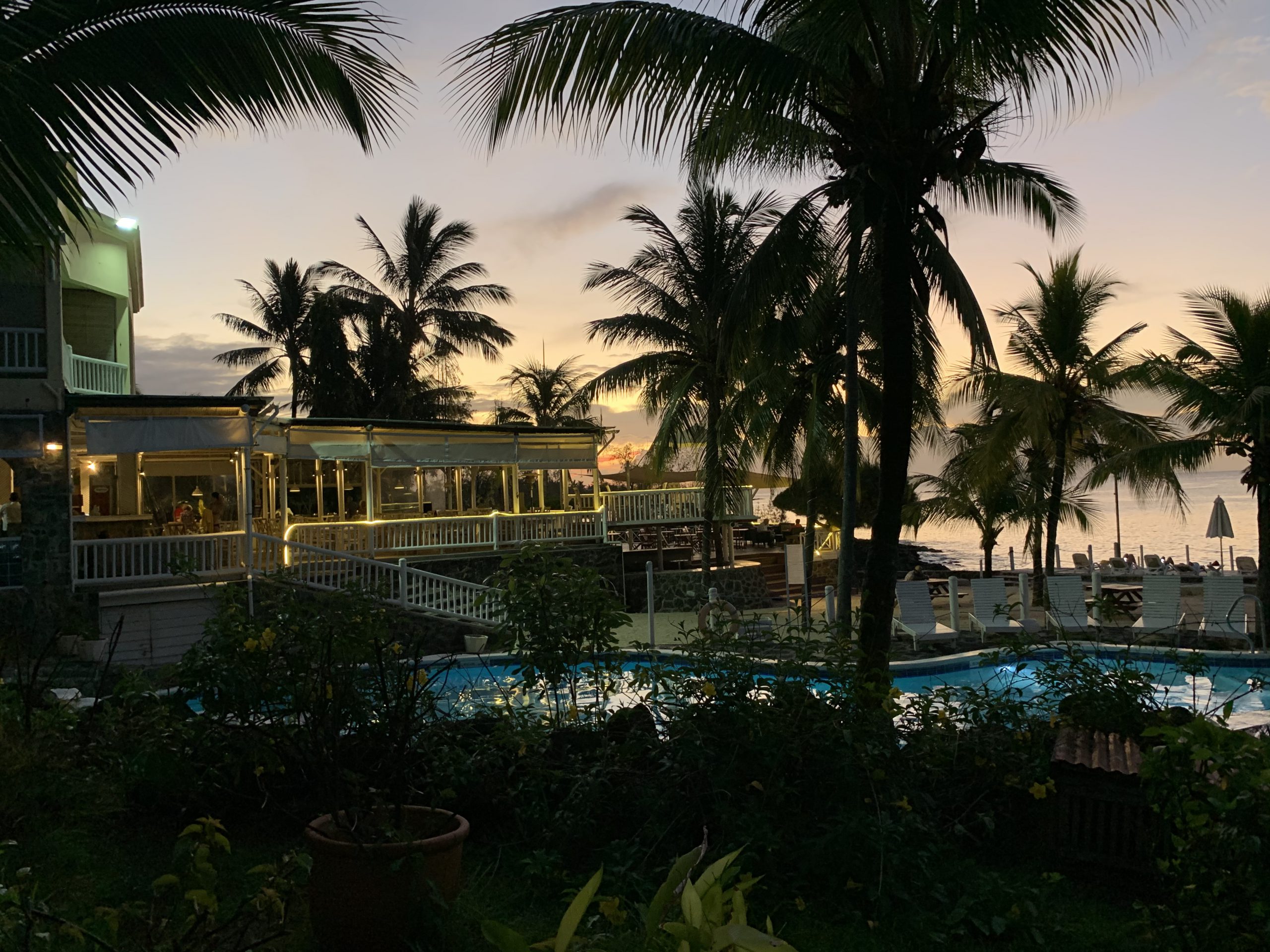 The hotel with its 50 rooms is located in Pereybère in the north of Mauritius. The two-storey building are located in the middle of a tropical garden. An outdoor pool shaped like the island of Mauritius surrounded by a mini waterfall, a children's corner and an open whirlpool for eight people. Directly next to the hotel are two beautiful sandy beaches. There are some shops and restaurants in the small village of Pereybère. The hotel has a wellness area, including a spa, sauna, steam bath, hammam, beauty salon and, for additional fee, massage treatments. An animation program, occasional live music and a mini club will ensure your holiday entertainment. Transfer time from airport about 90 minutes.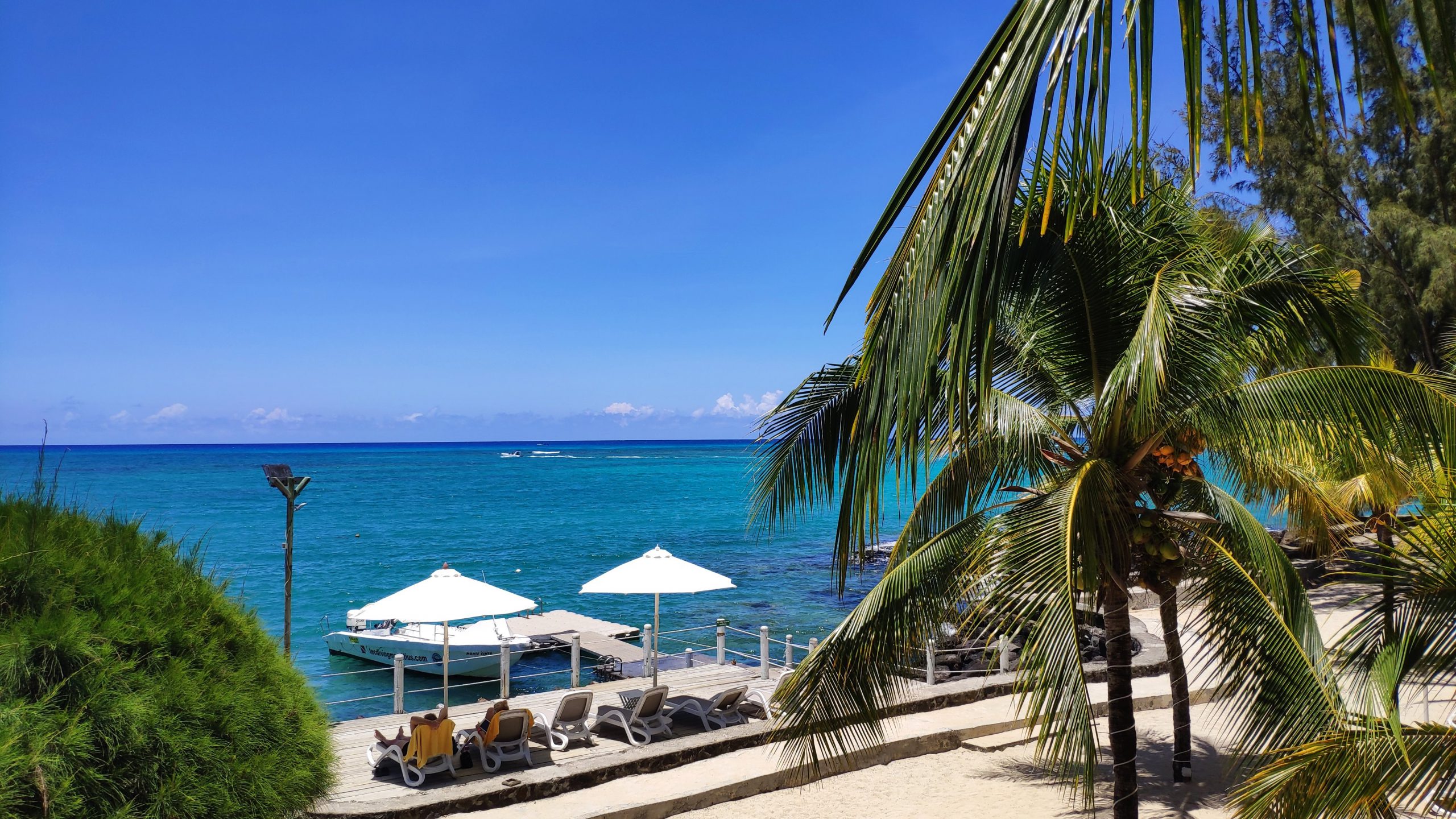 Rooms
The tasteful and spacious standard rooms are all equipped with bath / shower, WC, hairdryer, air conditioning, telephone, satellite TV, minibar, safe, kettle for making tea and coffee and balcony or terrace with view into the garden. The Superior Premium rooms have the same size but with a beautiful sea view .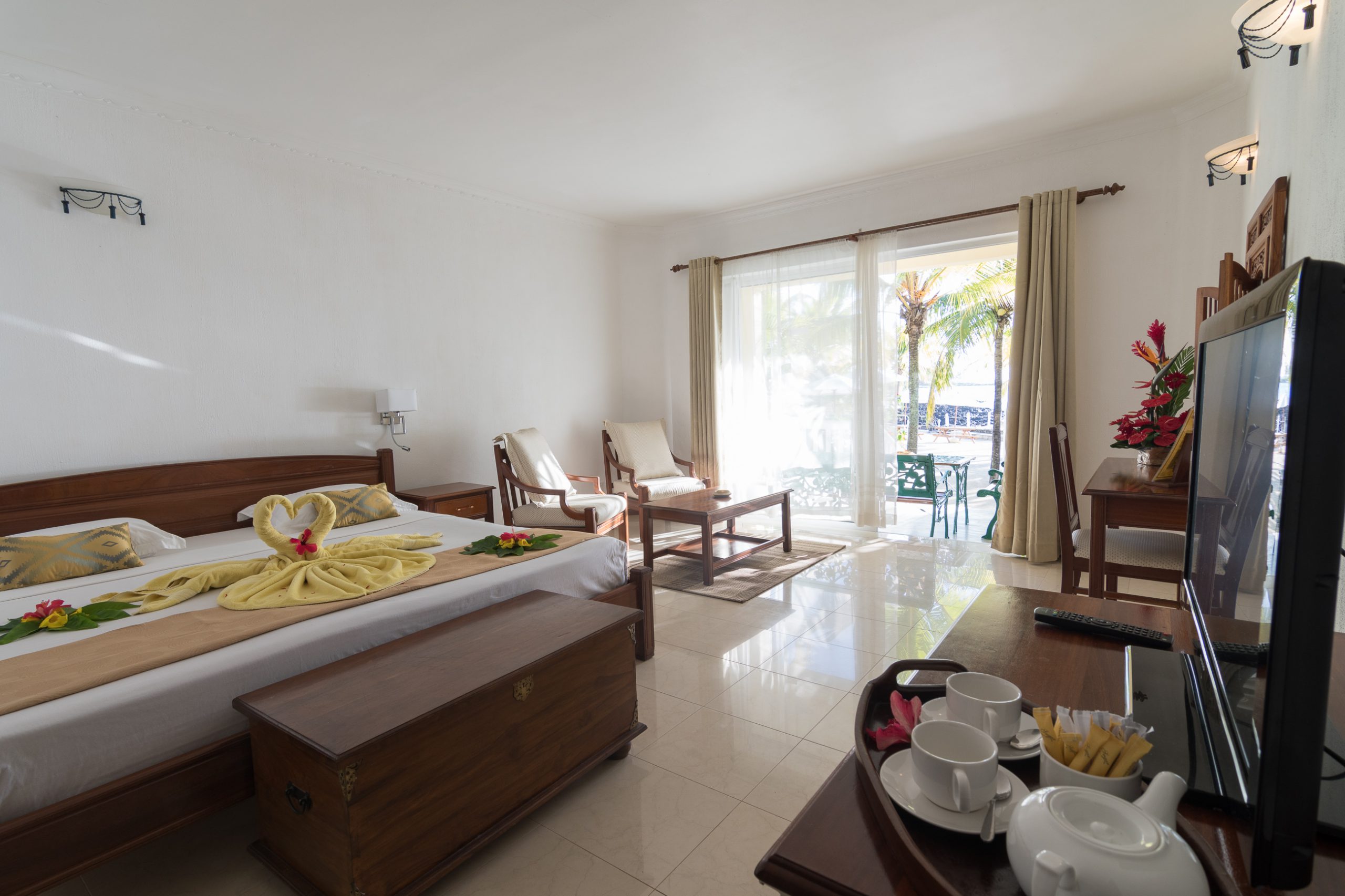 Meals & Boards
Open restaurant with sea view. Half board with buffet breakfast and dinner, depending on the number of guests in the hotel. On special occasions, the lunch and dinner as well as the buffets are animated by gala shows and live cooking performances.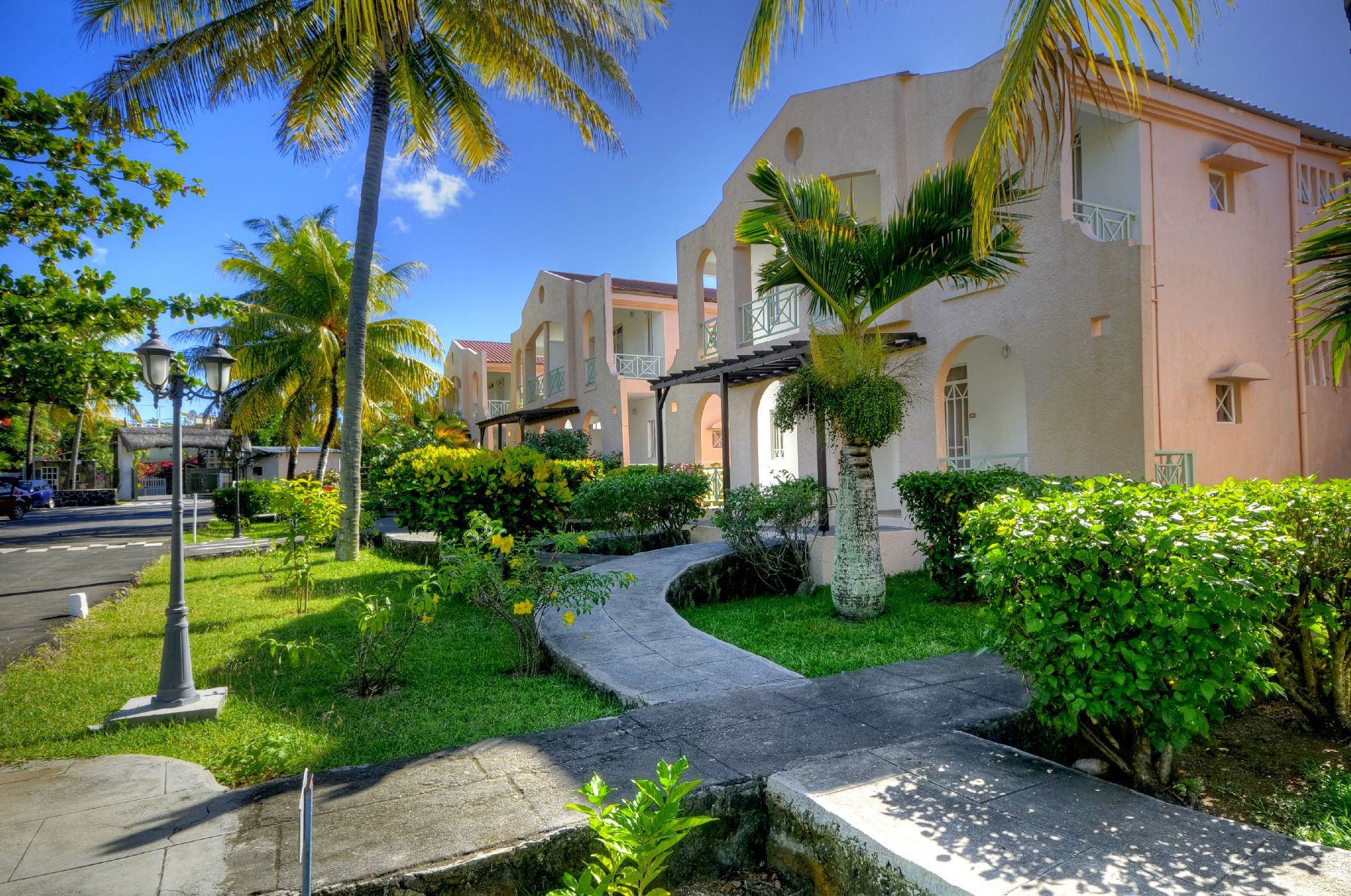 This quaint and quiet hotel is located just 5mins walk from Pereybare. In town you will find a variety of restaurants, shops and bars and miles of beautiful white sandy beaches. Distance from the hotel to the ORCA Dive Club is 5mins on foot. Two-story buildings and small bungalows are nestled amongst mature tropical garden with pool. Breakfast, lunch and dinner are served in the Les Camelias Restaurant (depending on board and meals option selected). You can choose between tasty regional, European and Chinese cuisine. Furthermore the hotel also offers a bar, snack bar, sun terrace, playground, travel desk, spa and wellness area. If you wish it is also possible to use the laundry-service (for an extra charge), lunch packages for day trips, car rental and shuttle service as well. Diving at the ORCA Dive Club Mauritius just 5 min away, located at the Merville Hotel. Transfer is included in the diving packages. leisure activities: tennis court, fitness, play room, spa and wellness, billiards table and ping-pong.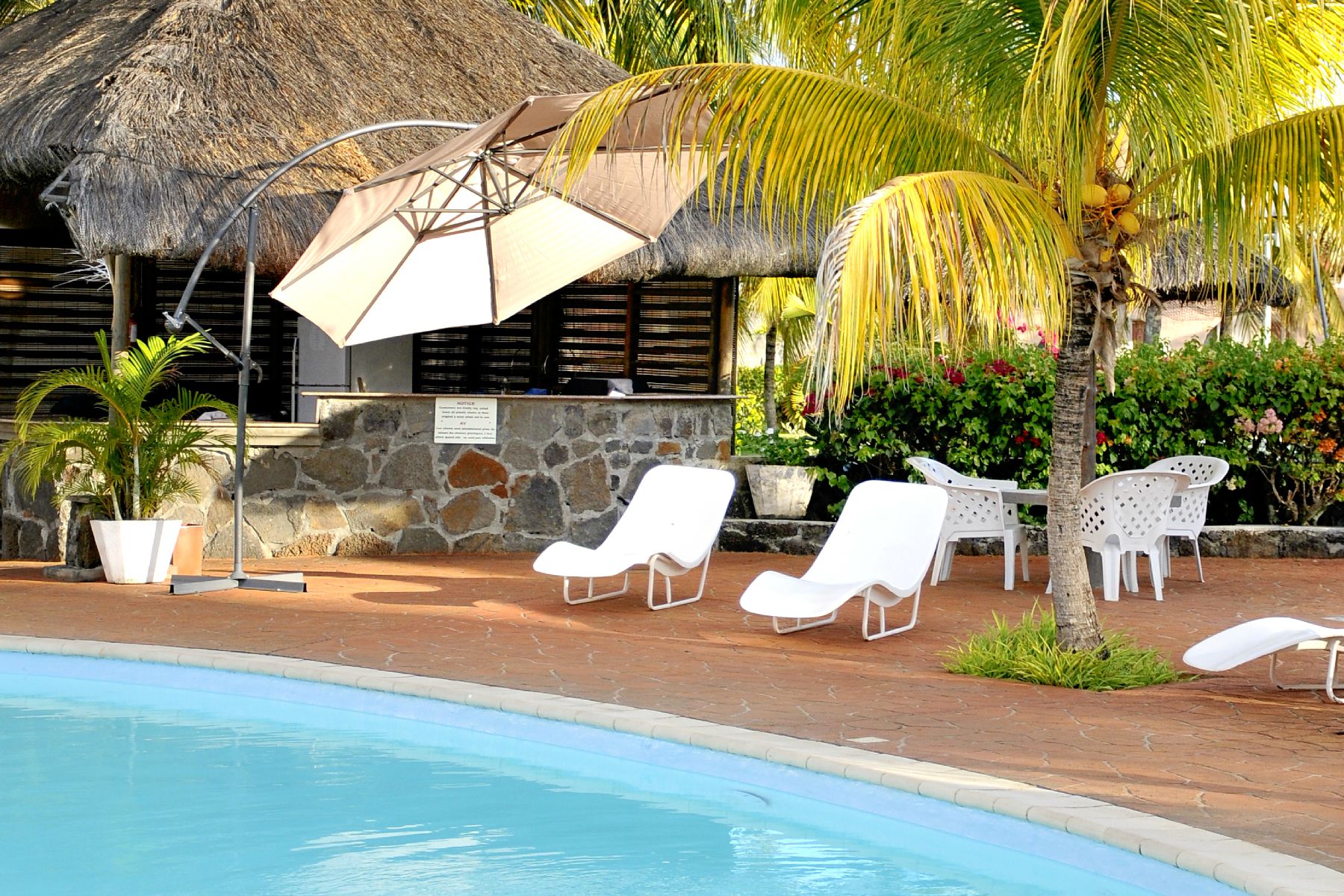 Rooms
The hotel comprises of 74 units where guests have a choice of categories, studio, apartment, superior room or bungalow. All rooms are equipped with shower/WC, minibar, TV, fan, safe, tea and coffee making facilities. All rooms are partly equipped with a kitchenette. Some apartments and bungalows are perfect for families with kids.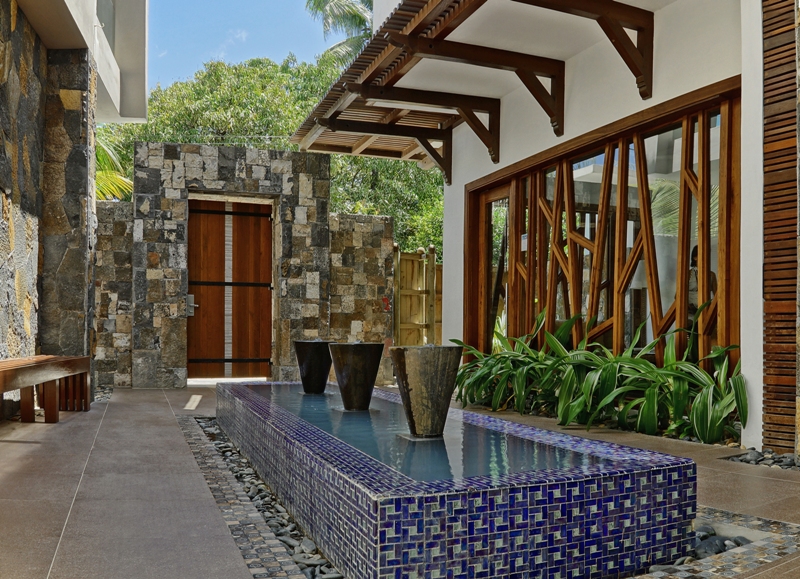 DodoLaLodge, a cozy and in 2012 new built accommodation, just a few minutes away from the city center of pereybere and the public beach. Restaurants, cafes, bars, supermarkets, shops and a bus and taxi station are within walking distance. DodoLaLodge boasts a relaxing, quiet and friendly atmosphere and provides a small garden attached to the apartment complex. The property offers 18 studios. Guests can choose between two kinds of studios (A and B). All rooms are equipped with air condition, safe, TV, terrace or balcony, towels and hair dryer. Rooms will be cleaned daily. Diving at the ORCA Dive Club Mauritius just 8 min away, located at the Merville Hotel. Transfer is included in the diving packages.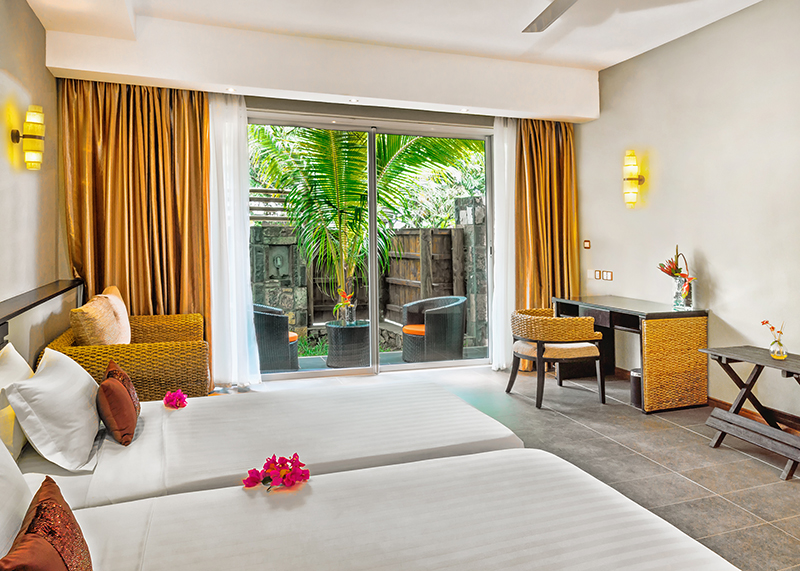 Rooms
Studio Type A (max. 2 person)
air condition
air fan
individual safe
bathroom with hair dryer and towels
kettle
TV
individual terrace
double bed
Studio Type B (max. 3 person)
air condition
air fan
individual safe
bathroom with hair dryer and towels
microwave
kettle
TV
individual terrace
sofa bed
double bed or two single beds
Board/Meals
self catering
Booking & Offers
You have questions regarding your booking for dive packages and courses? Questions about our offers and ORCA Dive Clubs? Our service telephone is available from Monday – Friday from 11:00 to 18:00. Our office in Rosenheim can be reached at the following number: 08031 381 979
Bookings with ORCA Dive Clubs
Diving programs, dive packages, diving courses, rental equipment and snorkeling you can book with great pre-booking discount directly and online.
Booking offices
For a personal consultation and booking you can contact one of the below booking agent/tour operator/travel agency
ORCA Explorer Reisen
Innaustr. 11
83026 Rosenheim
Telefon: +49 8031 1885-0
Fax: +49 8031 1885-7222
URL:www.orca.de
E-Mail:info@orca.de
Tauchschule Dresden
Leipziger Str. 28
D-01127 Dresden
Tel. 0049 (0) 351 4162304
Fax 0049 (0) 351 4162332
URL:www.tauchschule-dresden.de
E-Mail:info@tauchschule-dresden.de
Schauinsland
Schauinsland-Reisen GmbH
Stresemannstr. 80
47051 Duisburg
Tel: 0049 (0) 203 / 99 40 5 – 0
URL:www.schauinsland-reisen.de
E-Mail:slr@schauinsland-reisen.de
Reisecenter Federsee
Schussenrieder Str. 54
88422 Bad Buchau
Tel: 0049 7582 9320790
Fax: 0049 7582 93207990
URL:www.rcf-tauchreisen.de
E-Mail: info@rcf-tauchreisen.de
sun+fun Sportreisen GmbH
Franz-Joseph-Str 43
80801 München
Tel: +49 89 20 80 76 162
Fax: +49 89 34 66 44
URL: www.sunandfun.com/tauchen
E-Mail: tauchen@sunandfun.com
light and blue GmbH
Pichlmayrstr.17a
83024 Rosenheim
Tel: 0049 (0) 8031 31992
Fax: 0049 (0) 8031 31991
URL:www.lightandblue.de
E-Mail:info@lightandblue.de
Travel Team GmbH & Co. KG & Action Sport Tauchreisen
Hersbrucker Str. 23
91244 Reichenschwand, Germany
Tel. +49 9151 726960
Fax +49 9151 7269633
URL: www.action-sport.de
URL: www.action-sport-tauchreisen.de
E-Mail: info@action-sport.de
Tauchreisen Weltweit und Meer
Waterloostr. 63
81746 München
Tel. +49 (0)89 260 6624
Fax. +49 (0)89 76701714
E-Mail:info@tauchreisen-weltweit.de
URL:www.tauchreisen-weltweit.de
sun+fun Sportreisen
Tel: 041-2020060
URL:www.sunandfun.de
E-Mail: anfrage@tauchreisen.de
About Diving AG
Zihlstrasse 80
CH-2560 Nidau
Tel. 0041 (0) 32 3253666
Fax 0041 (0) 32 3253669
URL:www.about-diving.com
E-Mail: info@about-diving.ch
Seleger SportsTravel
Hasenbühltr.25
8910 Affoltern a.A.
URL:www.seleger.ch
E-Mail: info@seleger.ch
sun+fun Sportreisen
Tel: 01-3151140
URL:www.sunandfun.de
E-Mail: anfrage@tauchreisen.de
Tropical Seas
Röntgenstrasse 5/1
AT 9500 Villach
Tel:0043 4242 230555
Fax: 0043 4242 23066
URL:www.tropical-seas.at
E-Mail: office@tropical-seas.at
Diving World
Bovendorpsstraat 7a
NL – 7038 CH Zeddam
Tel. 0031-314-653180
Fax 0031-314-653181
URL:www.divingworld.nl
E-Mail: info@divingworld.nl
SeaSee Travel BV
Herenstraat 29
3621 AP Breukelen
Tel: 0346 266 080
Fax: 0346 257 196
URL:www.seaseetravel.nl
E-Mail: info@seaseetravel.nl
Ultramarina
37 reu St.Leonard BP33221
F – 44032 Nantes
Tel. 0033-2-40893444
Fax 0033-2-40897489
URL:www.ultramarina.com
E-Mail: info@ultramarina.com
Diving Travel Network
Kungsgatan 8B
972 34 Lulea
Tel: 0046 920228589
URL:www.divingtravel.se
E-Mail: info@divingtravel.se
Trails – Wild Water
Steenweg Op Vilvoorde 359
1745 Opwijk
Tel: 0032(0)474471349
URL:www.wildwater.be
E-Mail: info@wildwater.be