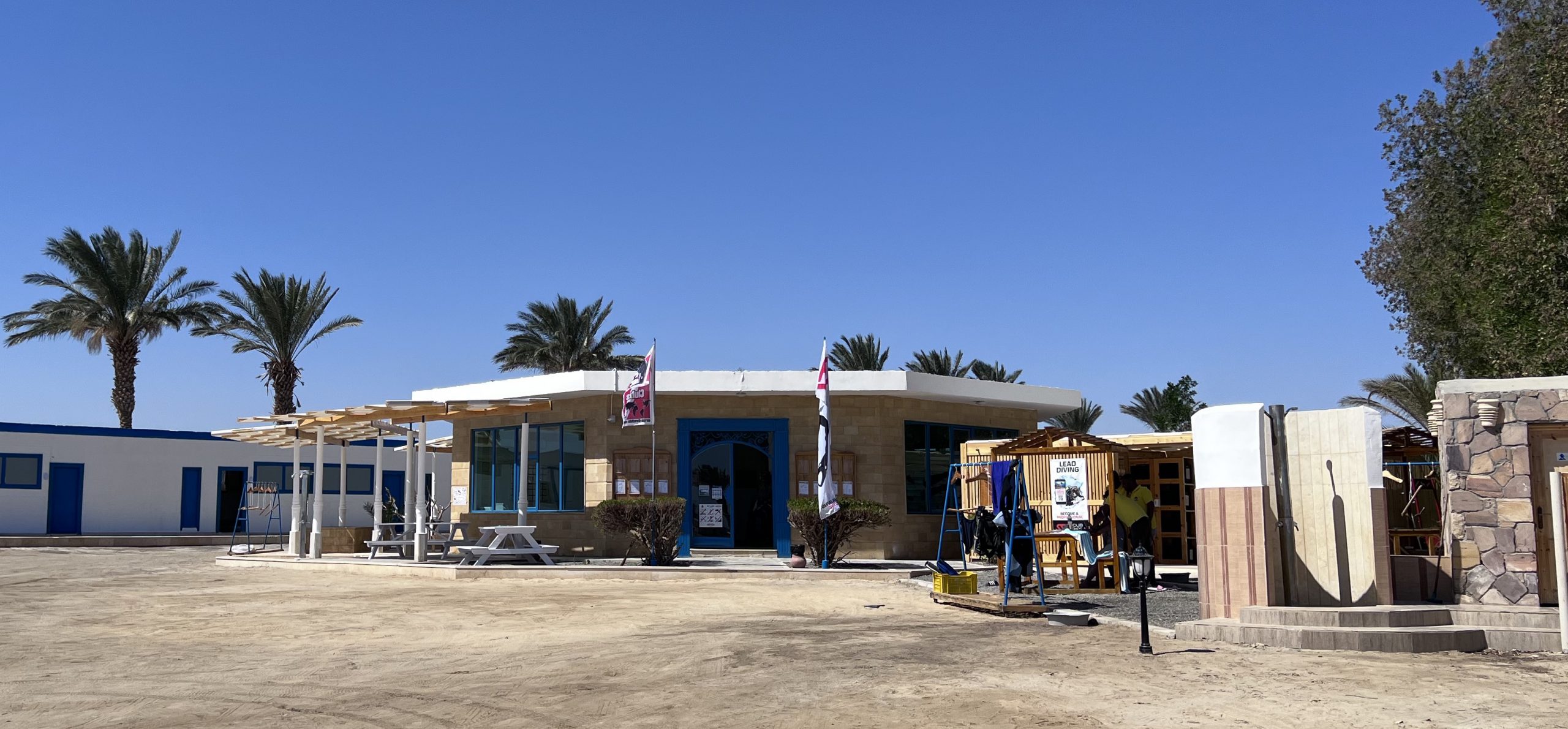 Shoni Bay is about 25 kilometers from Marsa Alam Airport. A beautiful bay with one of the best house reefs in southern Egypt, with shore diving in close proximity to our dive center.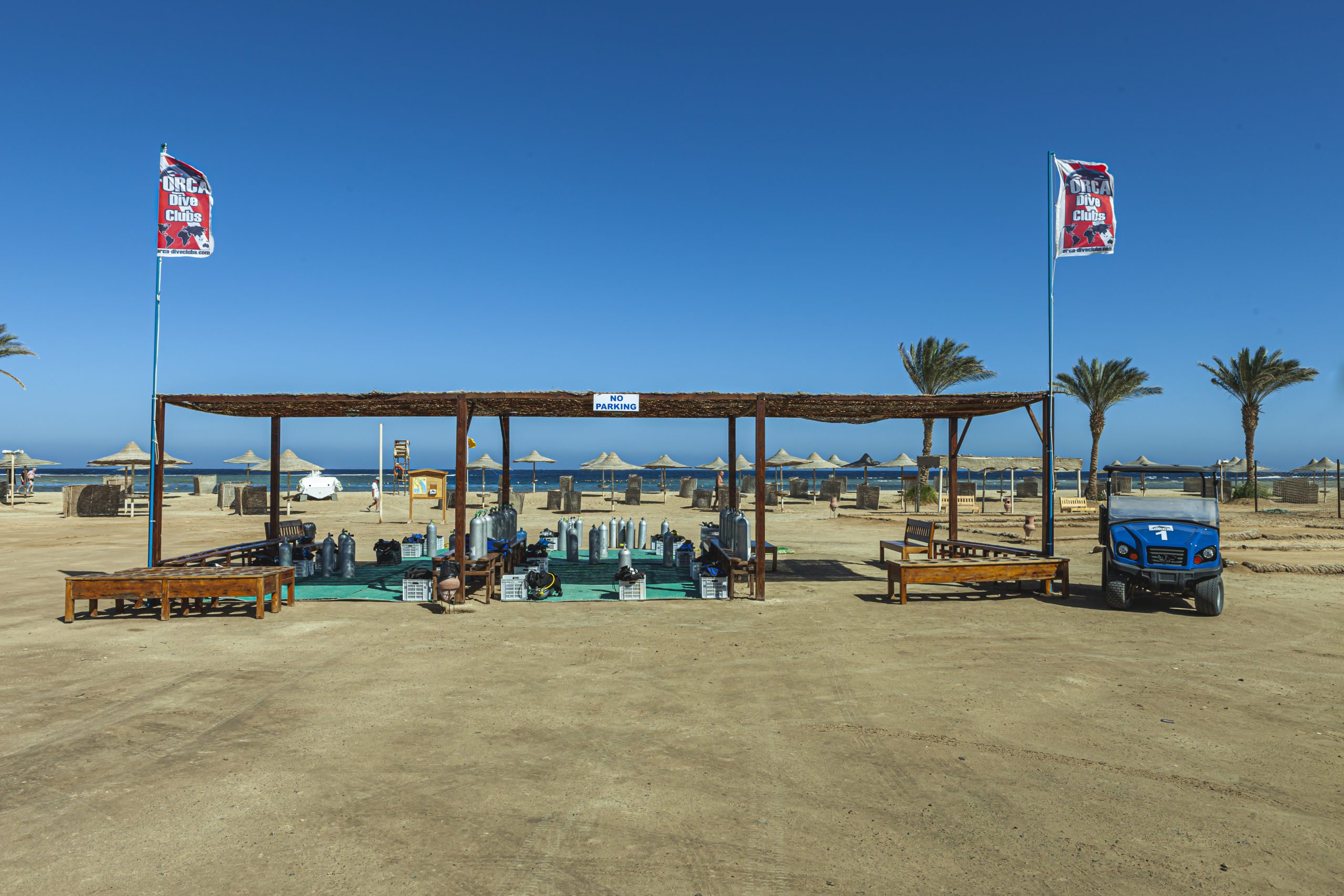 ORCA Dive Club
The newly renovated ORCA Dive Club Shoni Bay is a short walk from the hotel. The center has complete diving equipment in all sizes, diving tanks, equipment rooms, sinks, showers, toilets, training room, shop and office. As in other ORCA Dive Clubs, 12- and 15-liter aluminum tanks, as well as 8- and 10-liter tanks for sidemount and children are available. Powerful compressors ensure sufficient air and nitrox.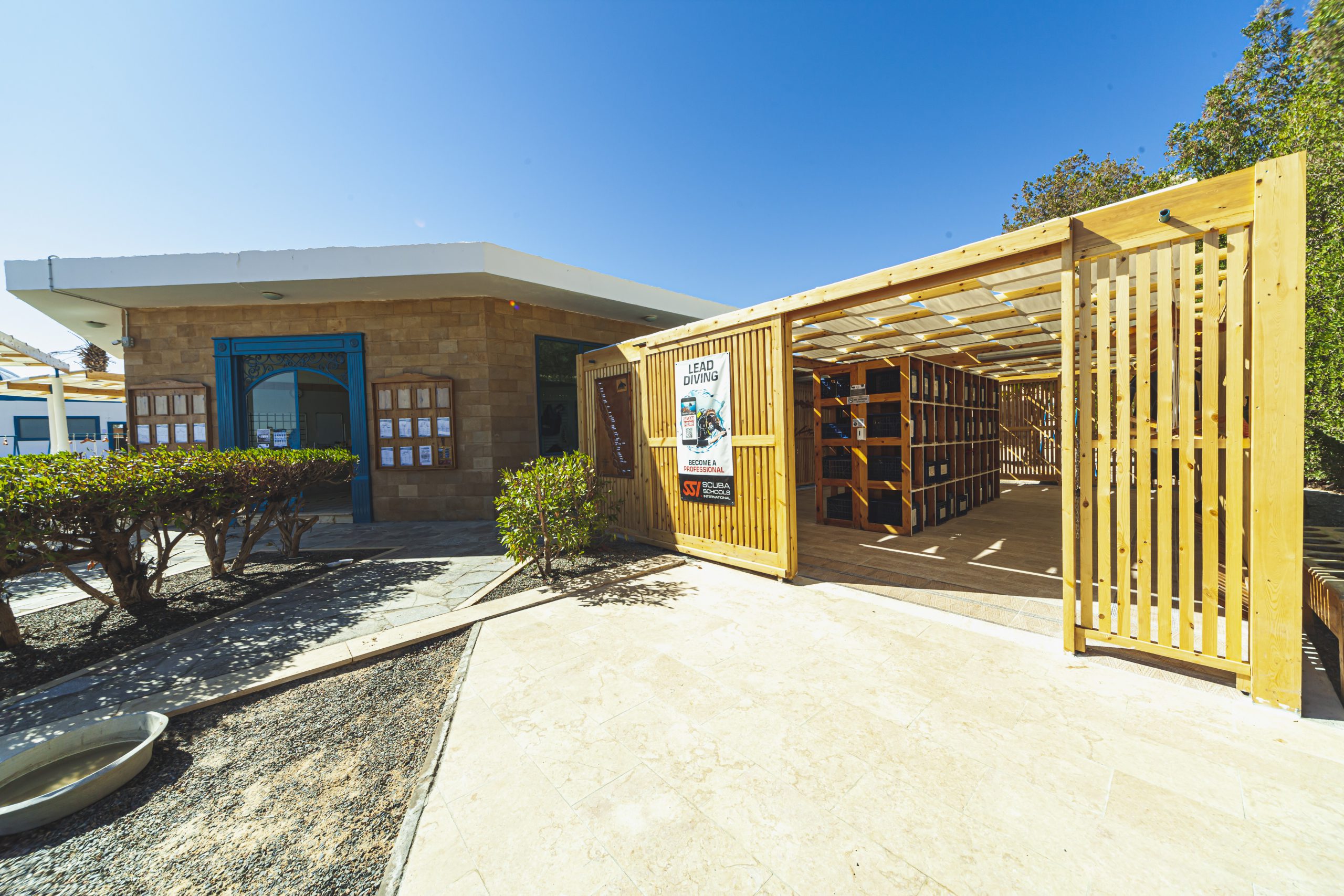 House reef, diving boats and dive sites
ORCA Dive Club Shoni Bay not only offers its guests the wonderful house reef with direct access from the shore, but also Zodiac trips directly from the on the beach located jetty. Furthermore, day trips by boat to Elphinstone, Shaab Samadei and Shaab Marsa Alam. Trips by minibus and pickup to nearby shore dive sites are also on our dive schedule, such as the wonderful Abu Dabab Bay, where there is a good chance of seeing dugongs, large turtles and guitar sharks, and of course the Abu Dabour house reef at the nearby ORCA Dive Club Concorde Moreen beach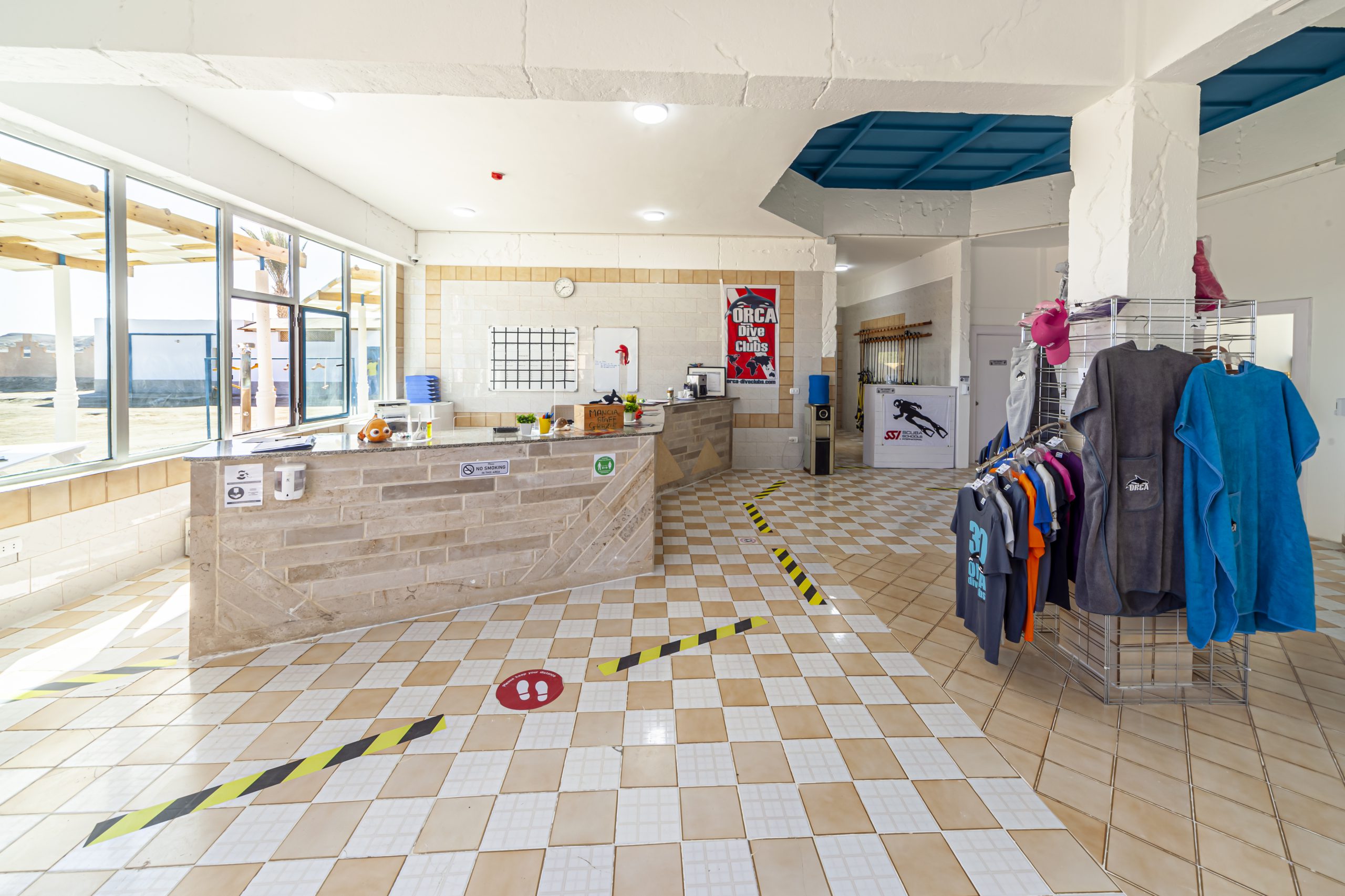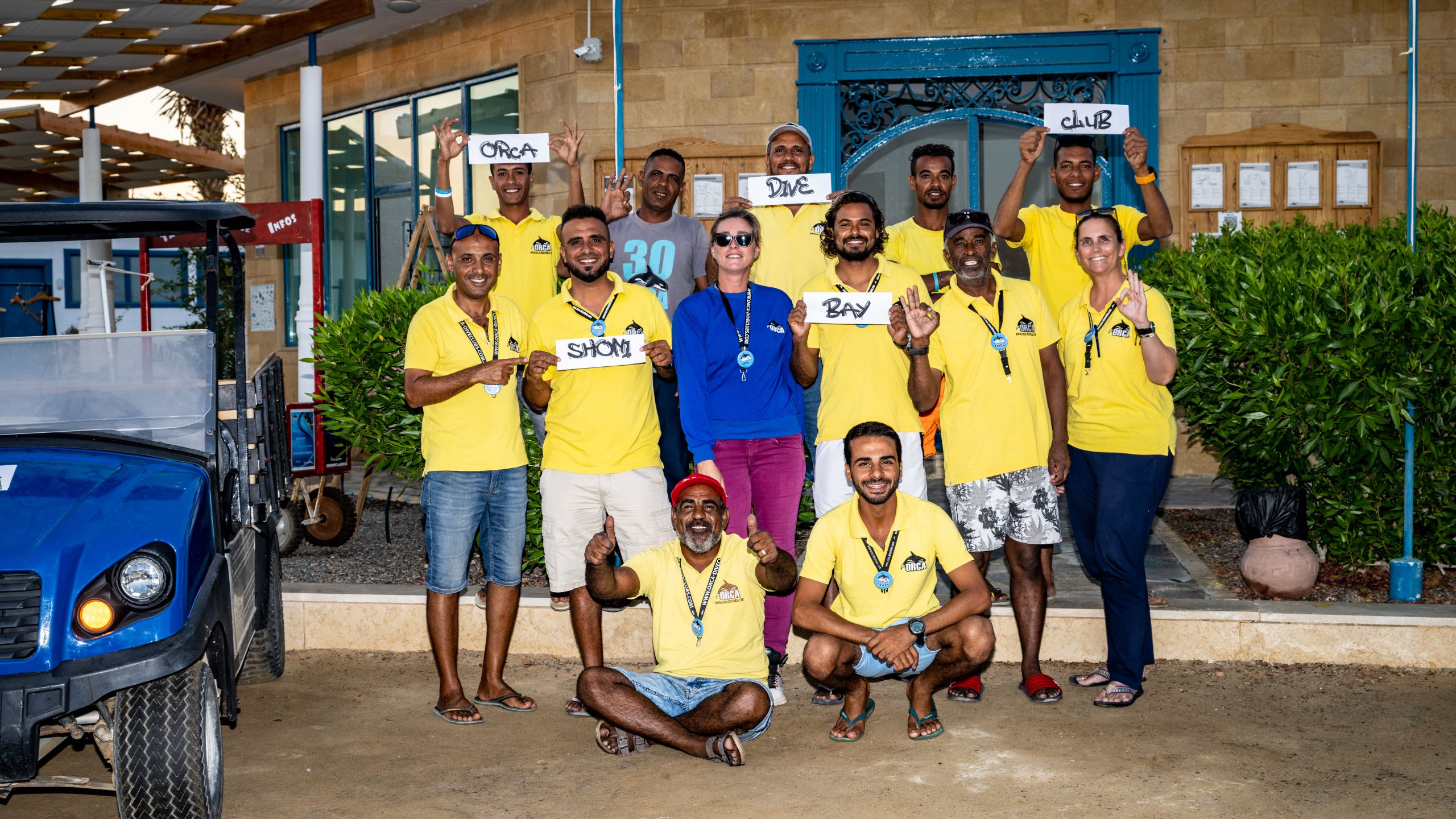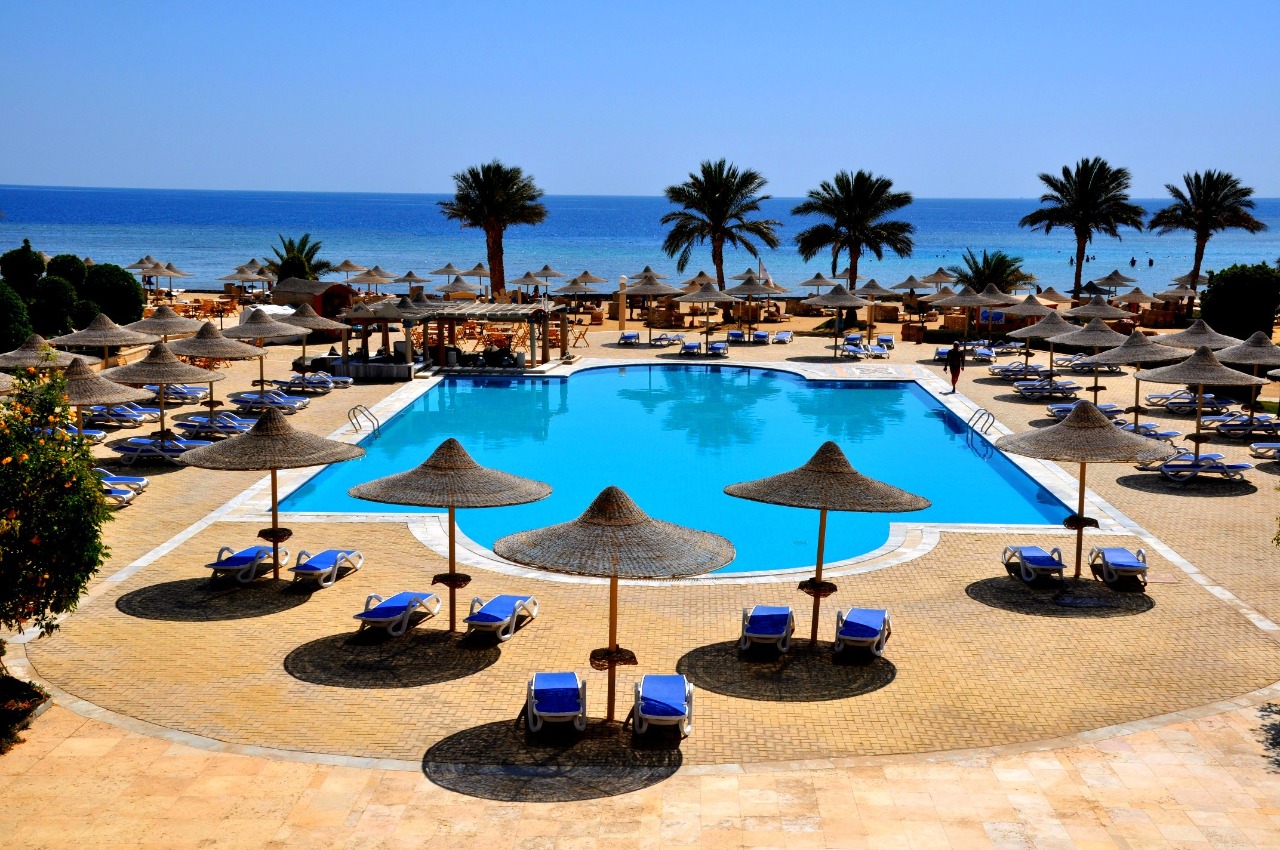 The Hotel Shoni Bay Resort is directly located on the hotel's 1-kilometer long beach with a wonderful house reef. Shoni Bay is one of the seven sandy bays in Marsa Alam.
Description
The Shoni Bay Resort has 214 newly renovated rooms. 174 of them have sea view and the rest have garden or mountain view. There are 3 pools, which are heated in the winter available for guests, as well as the 1km long sandy beach with enough sunbeds for sunbathing.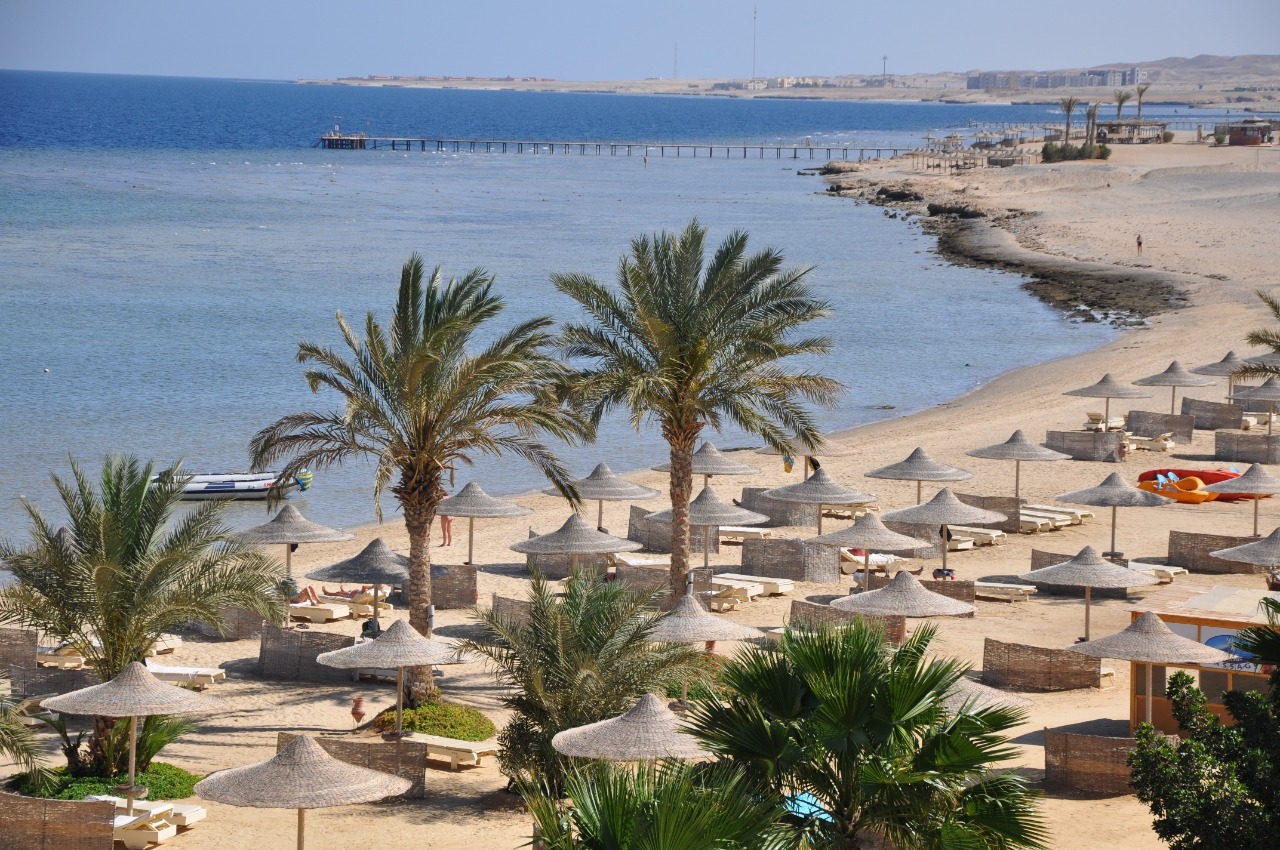 Rooms
The friendly and comfortably furnished rooms have a balcony or terrace. All rooms are equipped with bath/shower, telephone, TV, air conditioning and safe. Free WiFi can be used at the reception.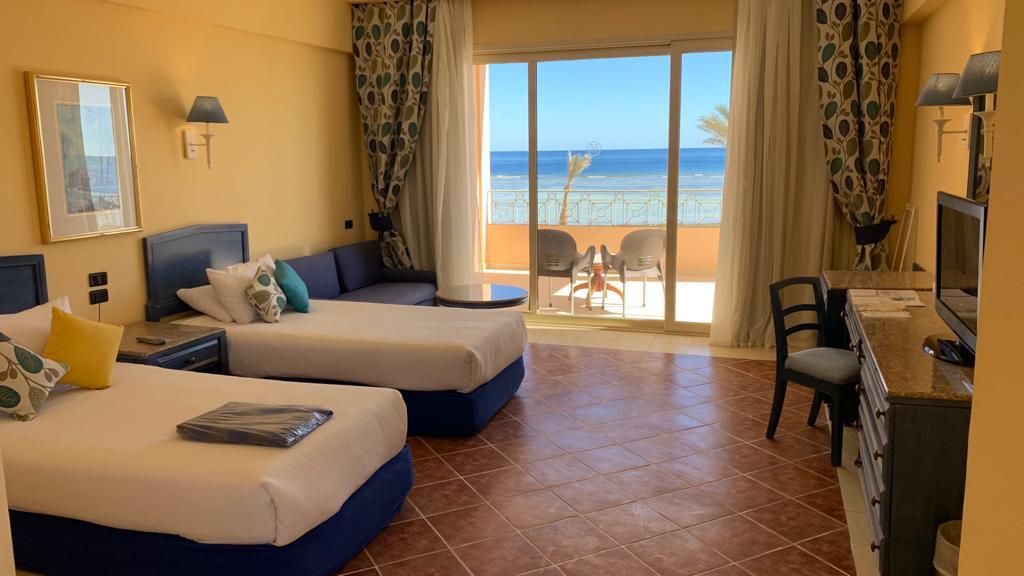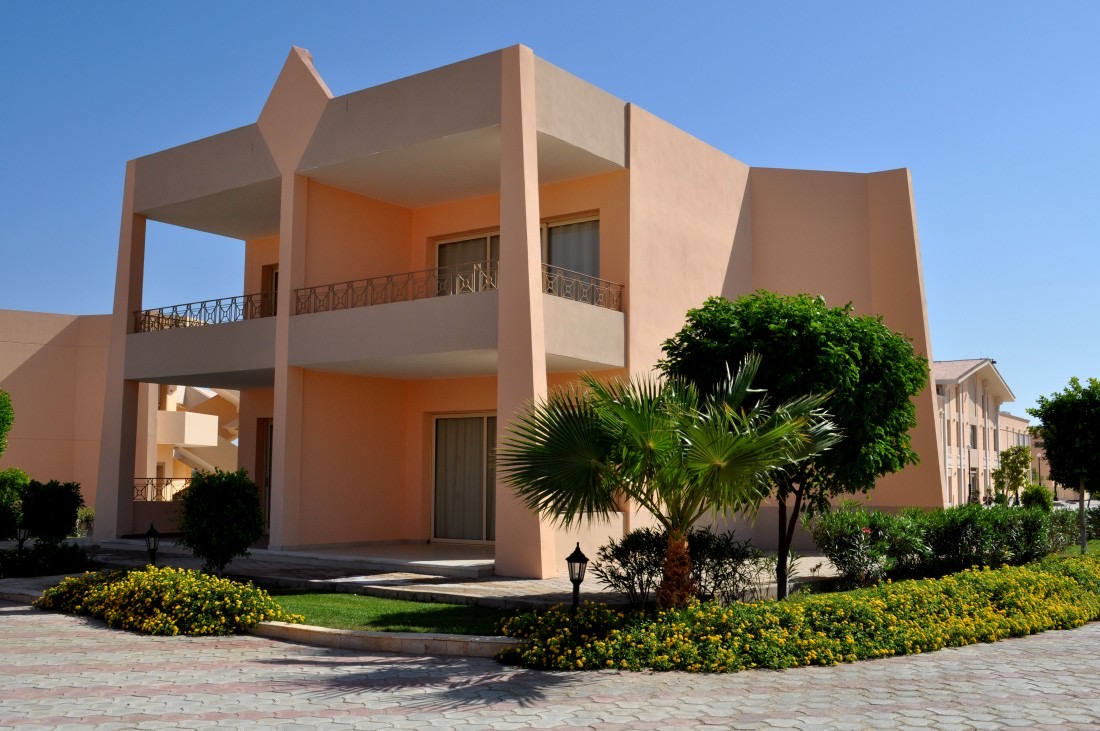 Catering
The resort offers its guests a soft all-inclusive option. The main restaurant offers breakfast, lunch and dinner in buffet style, while snacks are also available at the pool bar for lunch. Alcoholic beverages can be purchased for a surcharge. In addition, there is also a la carte menu available in the Italian Belzoni restaurant.
Sports / Entertainment
Diving center, animation team, disco, fitness center and spa (extra charge) are available in the hotel.
Children
Mini Club and Playground.
Booking & Offers
You have questions regarding your booking for dive packages and courses? Questions about our offers and ORCA Dive Clubs? Our service telephone is available from Monday – Friday from 11:00 to 18:00. Our office in Rosenheim can be reached at the following number: 08031 381 979
Bookings with ORCA Dive Clubs
Diving programs, dive packages, diving courses, rental equipment and snorkeling you can book with great pre-booking discount directly and online.
Booking offices
For a personal consultation and booking you can contact one of the below booking agent/tour operator/travel agency
ORCA Explorer Reisen
Innaustr. 11
83026 Rosenheim
Telefon: +49 8031 1885-0
Fax: +49 8031 1885-7222
URL:www.orca.de
E-Mail:info@orca.de
Tauchschule Dresden
Leipziger Str. 28
D-01127 Dresden
Tel. 0049 (0) 351 4162304
Fax 0049 (0) 351 4162332
URL:www.tauchschule-dresden.de
E-Mail:info@tauchschule-dresden.de
sun+fun Sportreisen GmbH
Franz-Joseph-Str 43
80801 München
Tel: +49 89 20 80 76 162
Fax: +49 89 34 66 44
URL: www.sunandfun.com/tauchen
E-Mail: tauchen@sunandfun.com
Travel Team GmbH & Co. KG & Action Sport Tauchreisen
Hersbrucker Str. 23
91244 Reichenschwand, Germany
Tel. +49 9151 726960
Fax +49 9151 7269633
URL: www.action-sport.de
URL: www.action-sport-tauchreisen.de
E-Mail: info@action-sport.de
sun+fun Sportreisen
Tel: 041-2020060
URL:www.sunandfun.de
E-Mail: anfrage@tauchreisen.de
sun+fun Sportreisen
Tel: 01-3151140
URL:www.sunandfun.de
E-Mail: anfrage@tauchreisen.de
TH Resorts
Via Forcellini 170/A
35128 Padova
Tel: 0039 49 8033750
URL: www.th-resorts.com
E-Mail: Francesco.montrone@th-resorts.com