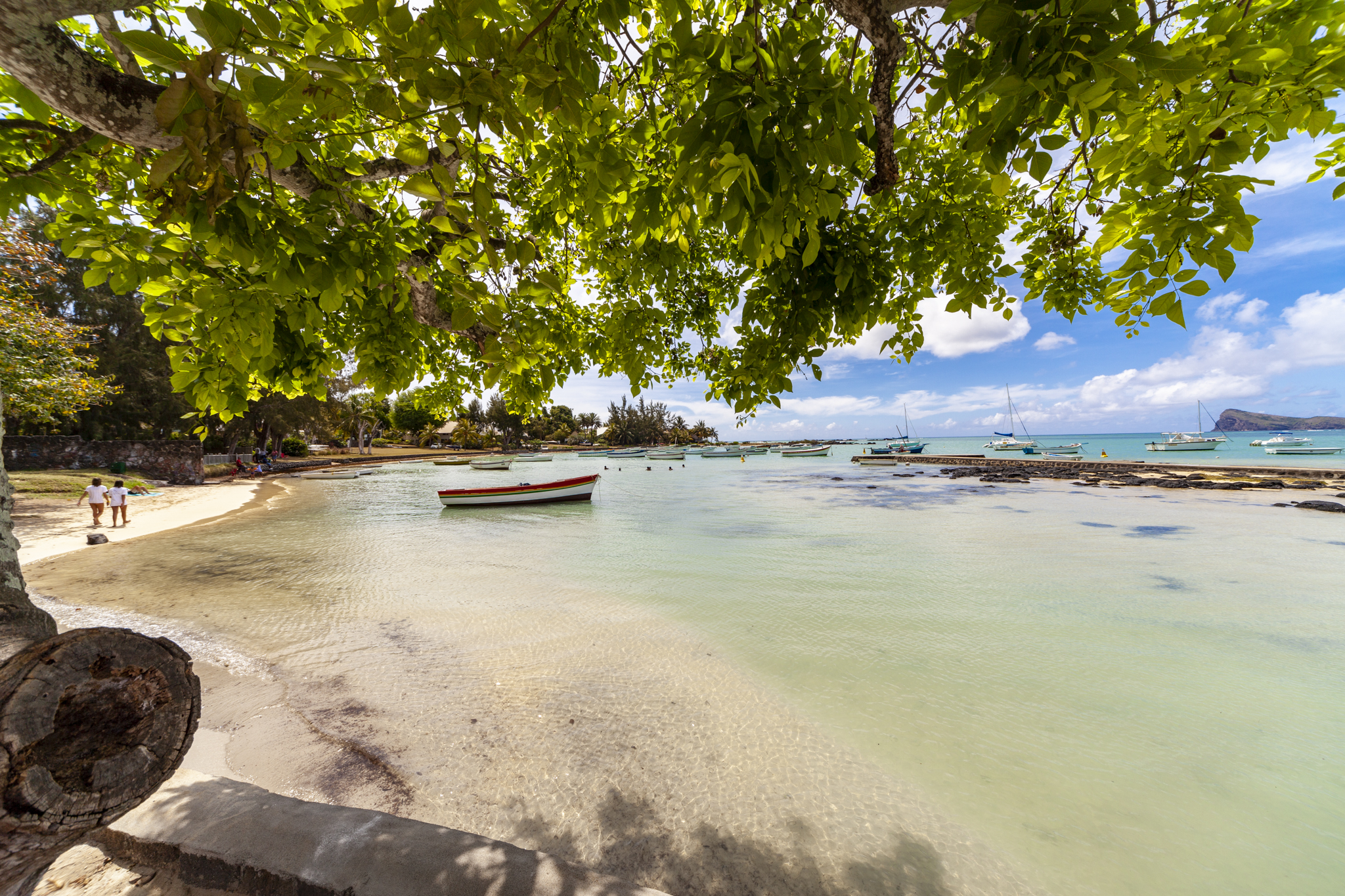 Previously, it has only been philatelists whose hearts started racing upon hearing the name Mauritius. The Blue and Red Mauritius are probably the most famous stamps in the world. In future, we expect, however, that the name "Mauritius" will quicken the heartbeat of more and more divers.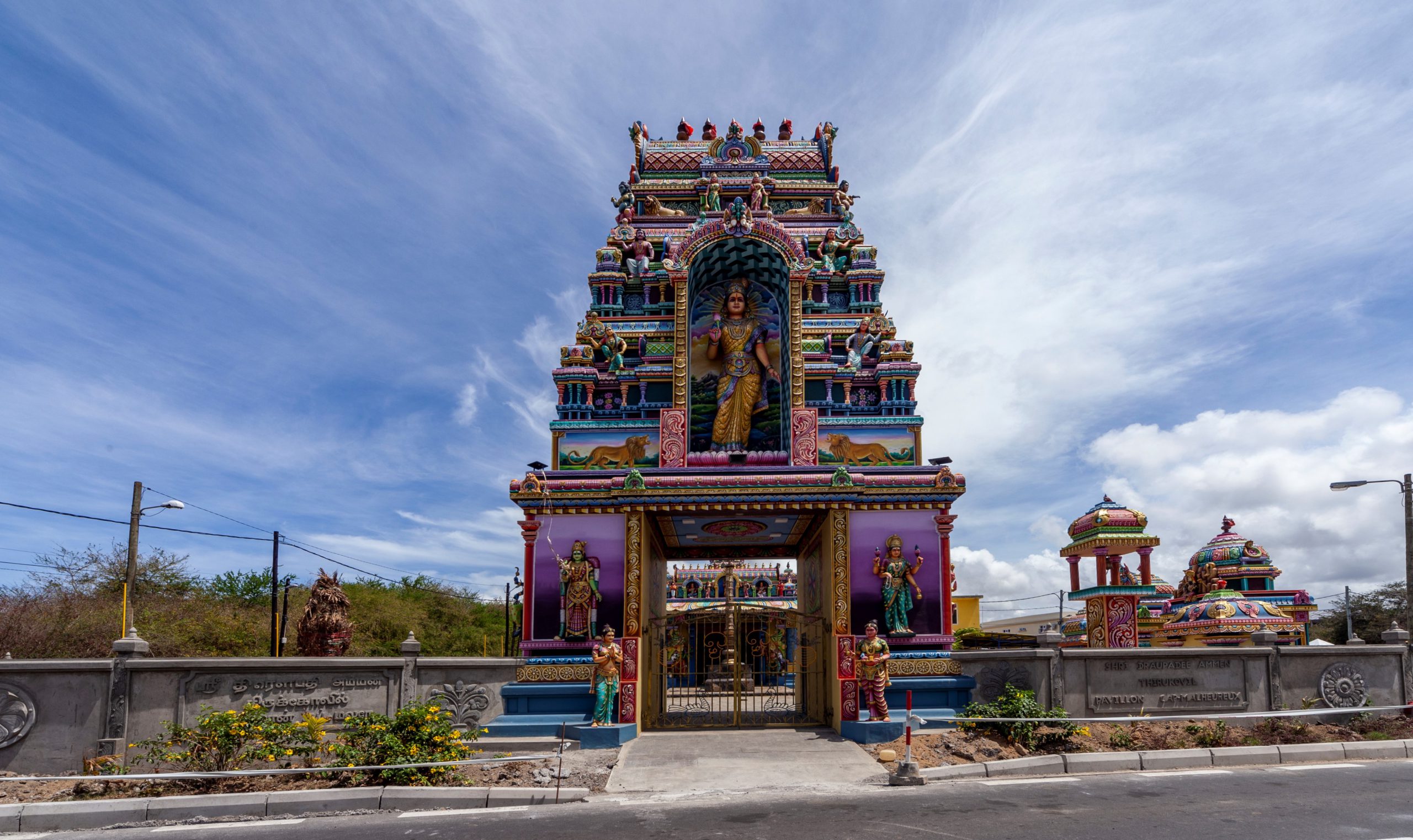 From the depth of the ocean
The Indian Ocean is considered a specifically colourful ocean with a huge diversity of species. The waters around Mauritius are no exception. The African mainland is about 1,700 kilometres away. The island measures roughly 2,000 square kilometres and is of volcanic origin. In practice this means that you can find very spectacular dive sites.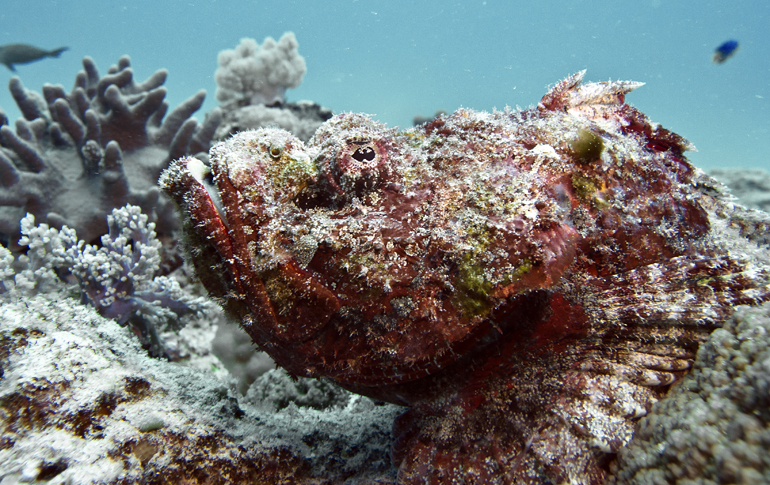 Colourful diversity, blazing life
Especially the dive sites in the north of Mauritius promise unforgettable dives. There are 27 identified dive sites available which are normally accessed by boat. Boat trips take between 10 and 45 minutes. And then you enter the amazing underwater world which presents itself here at its most colourful. Some of the special features on Mauritius include morays which are represented with many species, from the gigantic up to three metres long giant morays up to the brightly coloured yellow-blue ribbon eels.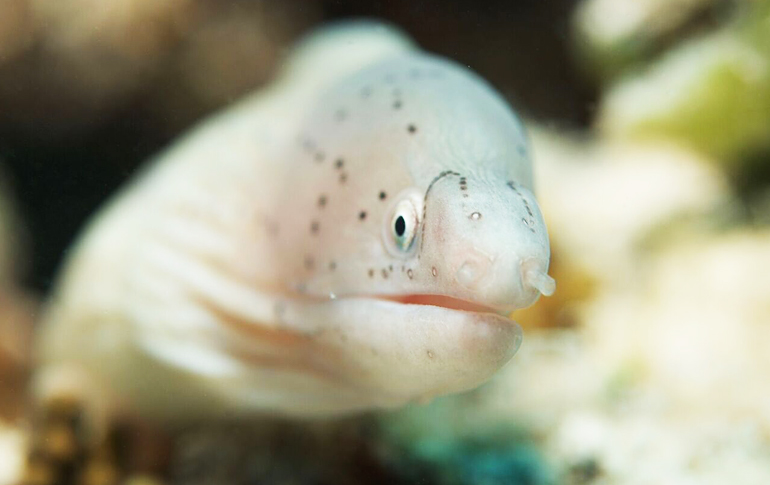 Visa and currency
Travellers from Germany require only their passport to enter Mauritius, however, it has to be valid beyond their travel dates. No visa is required. The currency on Mauritius is the Mauritius Rupie (link currency converter or widget), which is abbreviated with Re or Rs but has the international code MUR. The smaller unit is the Cent. One Euro is around 40 MUR.
Be mobile
Mauritius has three mobile phone providers. They all offer the SIM-card for 100 MUR, which then already has a call time credit and a small data volume. You can easily add call credit and data volume. Market leader Orange has the greatest network coverage. Using your German SIM-card to make calls from Mauritius or to surf the internet can quickly become a very expensive undertaking.
Health
There is one thing to say about Mauritius which does not apply to many African countries: Mauritius is free from Malaria. However, you should still watch out for mosquitoes as they still carry illnesses on Mauritius such as dengue fever. Medical provision is in general quite good. However, it is always advisable to have travel insurance.
Weather
Mauritius is located on the southern hemisphere. Therefore, winter and summer are opposite to Europe. However, since the island is still north of the southern tropic, it is warm all year round. Day temperatures rarely fall below 25 Celsius even in the "cold" season, at night hardly below 20 Celsius. Between the 15th November and the 15th May which is the summer on the southern hemisphere, it is important to be careful. It is cyclone season, which is basically typhoon or hurricane season. On average, there are about 15 tropical hurricanes during this time, however, not all of them affect Mauritius. Actually, they hardly ever hit the island directly. The effects are felt on Mauritius despite this, such as covered skies, rain, wind and rough seas.
Surprising and interesting facts
Mauritius is one of 25 countries without its own military.
Mauritius has its own official language, but English and French are more commonly spoken. Nevertheless, the country has observer status in the "Community of Portuguese-speaking countries".
Mauritius is part of the Mascarene Islands.
The Agelaga islands are a part of Mauritius despite the fact that they are over 1,000 kilometres away. Both islands have 289 inhabitants.