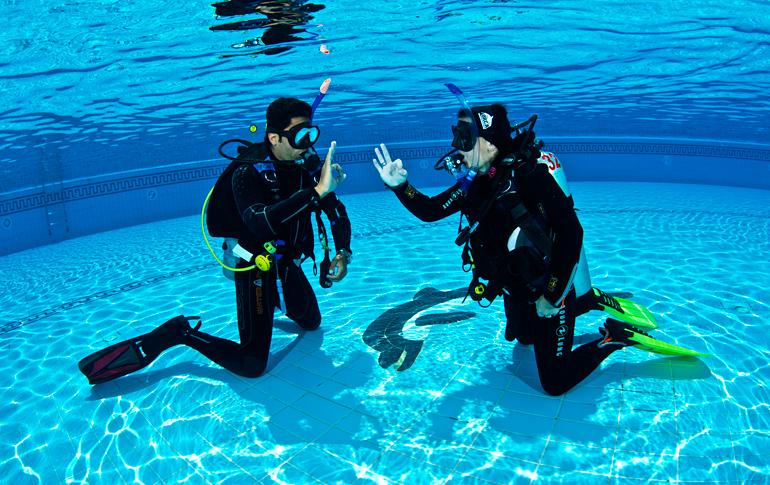 The fascination of diving is multifaceted. It ranges from meditative freediving to the popular sport diving right up to the demanding and highly complex Tec-Diving.
The same applies to any form of diving: Only solid training ensures safe diving. And this is what ORCA offers for any type of diving – right across the range of all training organisations.
The most popular form of diving is still scuba diving. For training, ORCA works with the three large diving organisations CMAS, PADI and SSI. From the basic course right up to professional level, our diving centres offer most of the courses by the different organisations.
Early on, ORCA has been open to other diving disciplines in addition to scuba diving. This means, that the diving centre in Safaga has been a stronghold for technical diving for many years. Our guests, who want to dip their toe into the world of the Tec-Diver, benefit from this e.g. by trying a rebreather unit.
Safaga has always attracted professional freedivers, who either train here or meet for events. This ensured that a lot of know how has been gathered, which is passed on by our diving instructors during freediving courses.