ORCA Dive Club Safaga is moving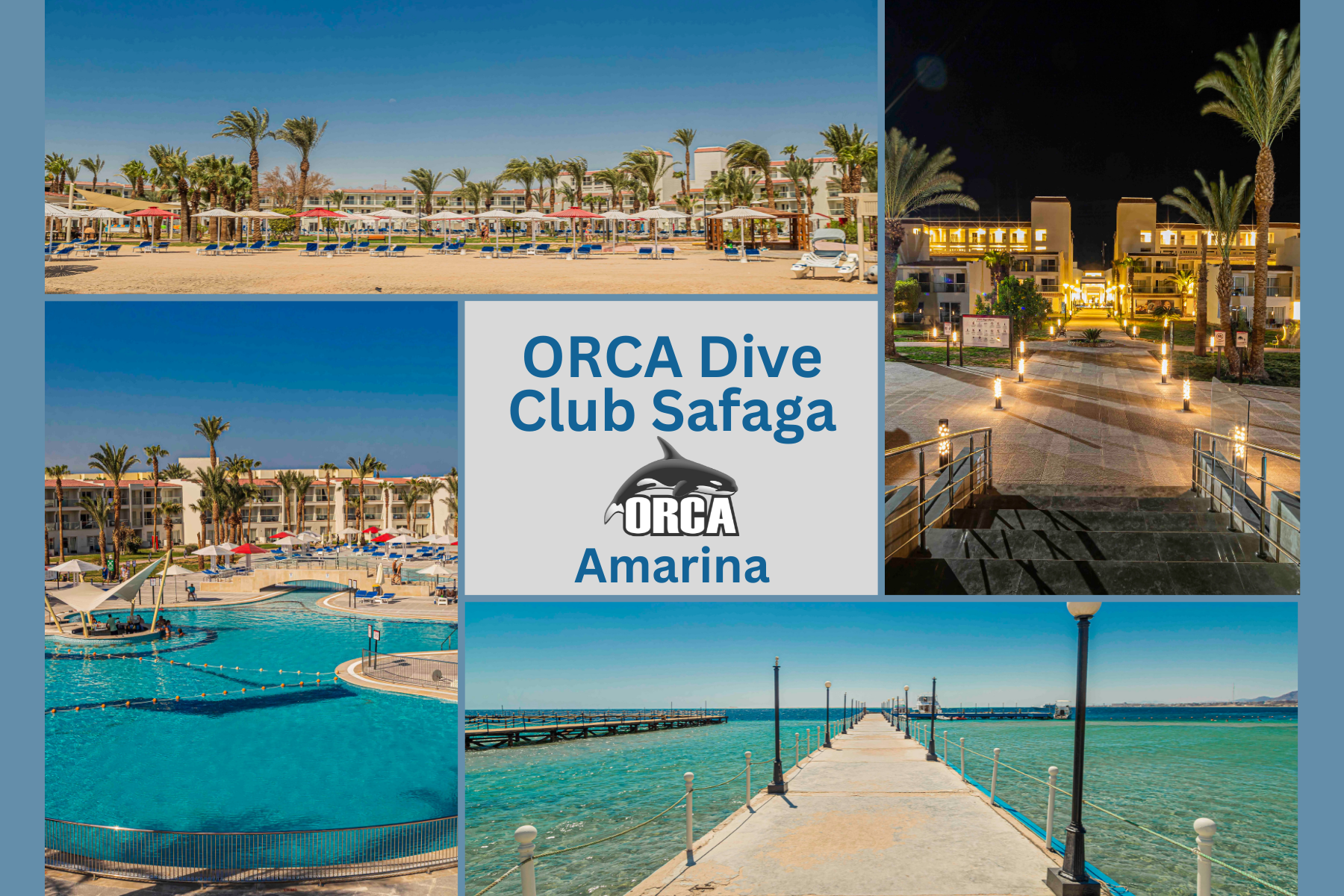 With the ORCA Dive Club Safaga more or less the success story of the ORCA Dive Clubs started, for a long time the headquarter was in Safaga, from where El Gouna, Dahab, Hamata, Coral Garden and Soma Bay were organized and supported. In ORCA Dive Club Safaga also the center for technical diving was established, at the beginning with open systems and further on with rebreathers.
Year after year the diving center was further expanded, a jetty was built under its own management and as a logical conclusion the ORCA Village was taken over, an excellent combination.
Corona and changes in the succession of the owners led to different ideas for quite some time, which were no longer compatible with our interests and possibilities.
However, we did not want to give up the Safaga location in any case and so we started searching and were able to find a new and competent partner in the Amarina Resort Safaga.
The Amarina Abu Soma Resort & Aquapark is a 5-star resort in the idyllic and exclusive oasis of Abu Soma with direct access to its own sandy beach, about 200 meters wide. Guests have a total of 399 rooms of different categories at their disposal. Furthermore, a lobby bar, lounge, WiFi (free of charge), three buffet and two a-la-carte restaurants, a pool bar and a pool/beach bar, an English pub, a disco, an amphitheater and its own marina.
In the outside area, guests have access to four heated swimming pools (integrated children's pool with mini aqua park), an aqua park with a total of 7 water slides, and sunbathing areas at the pools.
The new ORCA Dive Club Amarina is located directly at the jetty where our boats dock and depart. The jetty is a bit longer than at the old location but also at Amarina no one has to carry their equipment, we will take care of that.
Except for the local changes and the loss of the ORCA Village nothing changes, we stay in Safaga, short distances, the same dive sites and our usual team.
Another advantage is the bookability of the hotel, with almost all major tour operators due to that the Amarina is available as package holiday.
We are looking forward to welcoming you, sincerely your new and old ORCA Dive Club Safaga.